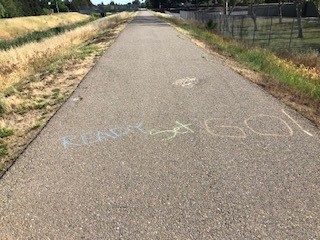 Today's Morning Buzz is brought to you by Ariana Adame, Director of Capital Projects Department for the City of West Sacramento, California. Connect with Ariana on Twitter and LinkedIn.
What I'm reading: More Than Ready, by Cecilia Munoz
What I'm Watching: Iron Fist
What I'm listening to: Jay Z Essentials
---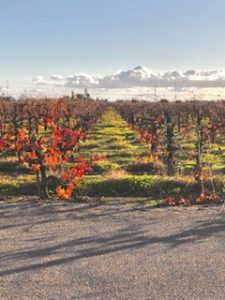 The "Great Resignation" is a trending topic of conversation over several media outlets.  I've been intrigued by this topic, in particular how it will affect the local government sector.  Not all workforce issues affect the local government sector equally and there are additional topics that arise simply by being regulated and utilizing public funds. The rules and framework often make it difficult for private-sector employees to transition into the public sector world.
As we navigate the new normal or alternative work schedules and hybrid models of delivering service, we also face the potential impacts of the "Great Resignation".  "Dubbed the 'Great Resignation,' workplaces are seeing a trend in employees quitting their jobs," frankly put by Holly Corbett in her article in Forbes about the topic.  There are several theories on the root of the trend.
Holly Corbett attributes the "Great Resignation" to "pandemic burnout, a collective reassessment about priorities and what matters most, a labor shortage and more companies calling workers back into the office may be the reasons behind this trend. Hannah Cox adds, "Other workers used their downtime during the pandemic to develop new skills or passions, and now they want to find roles that allow them to incorporate those interests into their day-to-day lives. Some are seeing roles that require less of their time out of a desire to allocate more time to their families or children."
There isn't data available regarding how the "Great Resignation" will or how it has affected the local government sector.  However, all the data from other industries and sectors begs the question, "Is Local Government immune to the 'Great Resignation'"?  What I can conclude, is how can it not affect all industries to some level.  Most of the articles you find on this topic slightly lean to the negative side of this topic.   I, the eternal optimist, long for the meaning behind this movement.  Also, as a Department Director currently recruiting for several vacancies (shameless plug), I would be remiss to not consider how the "Great Resignation" will affect our current recruitment efforts.
Andrea Hsu concluded in her article, "As the Pandemic Recedes, Millions of Workers Are Saying 'I Quit'", "the great migration to remote work in the pandemic has also had a profound impact on how people think about when and where they want to work."  With this as a basis for contemplation, can I be hopeful that those who will be applying for current vacancies will be doing it out of a desire to find more meaning in their life?  Holly Corbett notes that the "Great Resignation" is evidence that employees may be shifting from a "live to work" to a "work to live" mindset.  This perhaps may be a mindset we should have adopted all along and although brought on by a pandemic, may be a sliver of silver lining.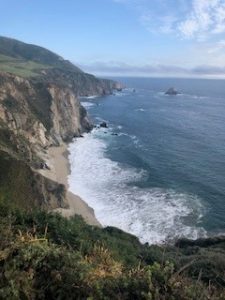 References:
Corbett, Holly, "The Great Resignation: Why Employees Don't Want to go Back to the Office", Link: The Great Resignation: Why Employees Don't Want To Go Back To The Office (forbes.com)
Cox, Hannah, "What is the Great Resignation of 2021? (If you Don't Know, You'll Want to Read This)", Link: What Is the Great Resignation of 2021? (If You Don't Know, You'll Want to Read This) – Foundation for Economic Education (fee.org)
Hsu, Andrea, "As the Pandemic Recedes, Millions of Workers Are Saying 'I Quit'", Link: The Great Resignation: Why Millions of Workers Are Quitting Their Jobs : NPR