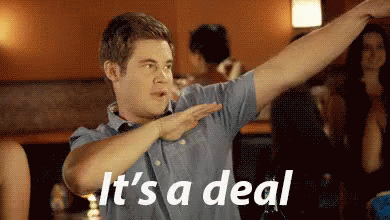 [vc_row][vc_column][vc_column_text]ELGL's Annual Conference is quickly becoming one of the most talked about events in local government and this year we're taking the show on the road to Detroit, MI. The conference promises to inspire, motivate, and immerse conference attendees in a hands on experience learning from the public, private, and non-profit leaders driving change in this great City. While there are a limited amount of spots remaining, we've done our friends in the Mitten State a solid and reserved a  handful of these coveted conference registrations to ensure our friends in Michigan have an opportunity to attend #ELGL17.
Starting today any new organizational member in Michigan will be eligible to receive one (1) complimentary #ELGL17 registration. This complimentary registration is your ticket to join a national audience for two days of mixing, mingling, and learning from thought leaders on a variety of topics covering everything from customer service, civic tech, citizen engagement, community branding, multi-modal infrastructure, and revitalization. To be eligible for a complimentary registration you must be;
1) a New Organizational Member
2) In Michigan
3) Excited to be part of the ELGL network.
By becoming an organizational member you'll not only receive a free #ELGL17 registration but gain access to a range of member benefits including free job postings, access to free webinars, lunch-and-learns, and networking opportunities throughout the year. As an organizational member you'll be part of a growing network that includes professionals from all aspects of local government and join the ranks of more than 100 organizations that have gone all in for ELGL.
Sign up today, claim your free registration, and go all in for  ELGL!
See you in Detroit!
[/vc_column_text][/vc_column][/vc_row]