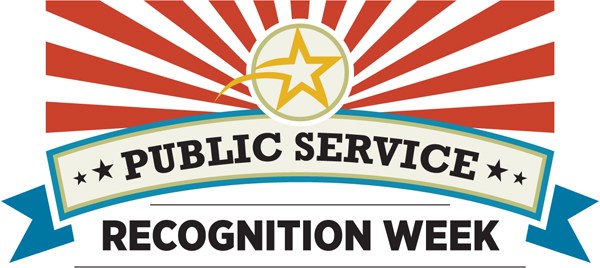 What I'm Reading — "Bringing Up Bébé" by Pamela Druckerman

What I'm Watching — A&E's "Undercover High" documentary
What I'm Listening To — "Nice For What" by Drake
---
Did you know this week is Public Service Recognition Week? Celebrated the first week of May since 1985 (beginning on the first Sunday of the month), Public Service Recognition Week (PSRW) is organized annually by the Public Employees Roundtable (PER) and its member organizations to honor the men and women who serve our nation as federal, state, county and local government employees. The White House issues a proclamation too, so this is big stuff. Learn more here.
With tight budgets and union contracts, it's not often that public service employees get to feel the "perks" that private sector employees o. As someone with friends who work in the media industry (who are regularly wined-and-dined and given extremely generous gifts), it's hard sometimes not to feel a little resentment. (I want free designer jeans! I want champagne and lobster dinners!) But we've chosen a path in public service, an opportunity to serve the people. Our jobs are incredibly rewarding in a number of ways, but in this role, we are expected to return gifts, provide service with a smile, and keep in mind every email we send is subject to FOIA.
So, it's on leadership to go the extra mile and do what they can to ensure employees feel appreciated. Whether that's elected leadership, management, human resources or department directors, creating a positive work environment leads to more engaged employees. Hiring giant Monster.com touches on cultivating a happy workplace "Ever hear of the Hawthorne effect? It's the increase in productivity in the workplace when people feel that they are cared about. It makes people happy to be asked how they are and for you to take a little time to find out how things are going in their lives. That doesn't mean spending hours at the water cooler having conversations about people's lives. It means remembering to take the time to say, "How are you." Hear that? More engaged employees = more productive workplace.
So, we should be work every day to cultivate a happy work place, but what can we do during PSRW? My employer, the City of Sterling Heights began recognizing employees during PSRW a few years ago with a daily event, food item or activity. For example one day, there is a 20-minute TEDTalk projected in Council Chambers that employees have permission to attend on work time, popcorn included. Another day involved a create-your-own trail mix bar set up in the newly minted employee lunch area. Another date they have a local ice cream truck scheduled to visit City Hall in the afternoon and offer treats at a price of $1. The City's HR Department and Wellness Committee helps coordinate and plan these low impact events. (And kudos to ELGL'er Amanda Opalewski for starting this ball rolling a few years ago.)
So consider this a reminder or a nudge — make sure your team feels recognized! Even if you're not in a supervisory position, work to cultivate an environment where staff feels appreciated. Whether that's leading or creating a Wellness Committee, remembering your co-workers birthdays or encouraging your boss to look into appreciation activities, everyone from intern to manager makes a difference in a happy workplace. It often just takes a small gesture to help people feel appreciated.
I hope all of you feel appreciated this week. The work we do in local government is important and very directly impacts people's lives. We make a difference, big or small, every single day.