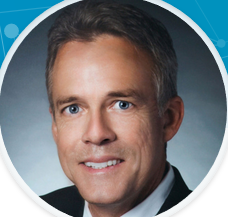 Jeff Schwartz

Park Services Superintendent, City of Plano, TX
---
So far, what's your proudest accomplishment in 2019?
A reorganization which involved a site-based maintenance facility and staffing for the operations of a 900 acre nature preserve.
Valentines Day is in February. What do you "love" about your job?
The people that I work with, as well as all that goes into providing the best possible customer service for our citizens.
(Complete the sentence) Before I die I want to…
walk across the Grand Canyon.
10 Year Challenge! What were you doing in 2009? How did it help you reach your current position?
Celebrating 25 years with the City of Plano TX, already being in my current position for a year.
(Complete the sentence) The first time I heard about ELGL was…
Just recently from a co-worker. She mentioned that someone from Instagram tagged us about information regarding the ELGL Knope Award.
---
Welcome to ELGL! We profile our members so you can learn more about them and also connect on Twitter and LinkedIn to grow your local government network! Reach out to our new and renewing members and strengthen your local gov community.