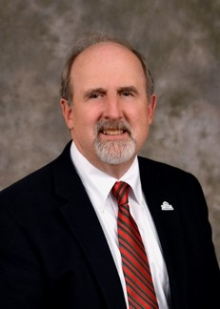 #ELGLInspire is at Johnson C. Smith University on January 30th! Learn more about our event speakers in these brief profiles, and connect with them before and after the event! To find information about all of the speakers, visit the #ELGLInspire homepage.
---
MPA Director, UNC Charlotte
---
What was the very first paying job you held (that you paid taxes on)?
Instructor, People, Inc. Buffalo, NY
What was your: undergraduate institution? Graduate institution? What was/were your degree(s) in?
— Undergraduate institution:  University of Notre Dame (Anthropology and Pre-Med)
— Masters in Social Policy Analysis:  University of Chicago
— PhD in Public Administration and Policy, Virginia Tech
What class(es) (if any) are applicable to your job today? 

 
Foundations of Public Administration, Ethics & Leadership, Organization Theory and Behavior
What book are you currently reading? Would you recommend it?
The Volunteer by Jack Fairweather.  I would recommend it; an inspirational story of a man who voluntarily went to Auschwitz to organize prisoners to destroy the prison camp.
What's the best networking advice for job seekers you've heard or shared?  
People make an impression of you in the first seven seconds of meeting you; make eye contact and be able to succinctly state your "why"
What's the fastest way to NOT get a job or internship with you? (e.g. what should potential applicants avoid doing if they were to ever interview with you for a position).
The best way to NOT get a job or internship with me is to come unprepared and lack energy; you need to do your homework and have a clear message of why you want the position and what you have to offer; show energy and passion about the opportunity.
Why should an undergraduate student consider a career working in local government?
You should consider a career in local government because you spend every day working to improve the quality of life in your community: you make a difference in the lives of people and you can see the impact.
Do you have a work or life motto? What is it? 
"What can I accomplish TODAY to move forward on whatever path I am on."  Also, "It's all about relationships."