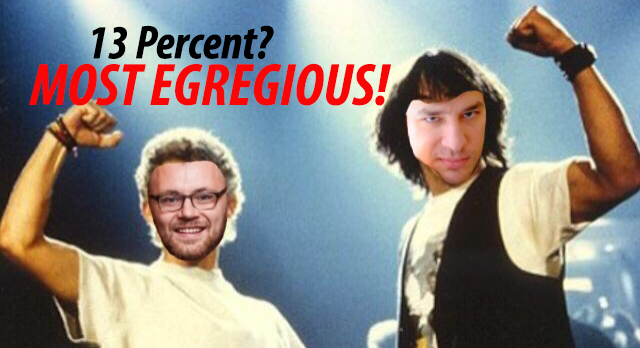 Chris Gregoire: Tale of Two Terms
Blog Post #4:
There have been many news stories around about a nationwide shift in local governments and how they treat a certain federal holiday that takes place on October 12th every year. That's right.. move over Christopher, more and more cities and states are beginning to shift toward "Indigenous Peoples Day". I for one, am a huge fan of the growing recognition of Native Americans on Columbus Day and after reading about some of Governor Gregoire's work with 29 sovereign nations in Washington, I have no doubts she is too.
Gregoire has put forth a great amount of effort to work with Northwestern Indians on a variety of issues. Before Gregoire became governor she helped write The Centennial Accord agreement, which was signed at the time by a group of tribal leaders and former governor of Washington, Booth Gardner.
"Relationships between the tribes and state government have never been easy, and can be downright rocky on some issues. The law on tribal issues is incredibly complex, misinformation abounds and cultural differences can create serious misunderstandings." – Chris Gregoire
With these challenges in mind, The Centennial Accord was, among other things, aimed at meeting annually to work toward common goals. At the time her book was published, and quite possibly to this day, Gregoire has yet to miss one of these meetings. To Governor Gregoire it is a sign of respect to the sovereign status of the tribes. Thanks to the strong working relationships formed by the agreement, settlements and negotiations have been made on issues ranging from taxes, to the environment, to building tribal culture and history into high school curriculum.
Not all dealings with Native Tribes ended positively, however. Perhaps some readers remember the Port Angeles construction project back in the early 2000s. During excavation efforts that would produce replacement pontoons for the Hood Canal Bridge, crews "Unearthed a pre-European settlement village which was at least 2,000 years old." This was after an archaeological survey had determined that there was nothing of that value located at the site. Naturally a second archaeological survey was conduct and recovered more than 335 intact skeletons in what was an "ancestral and spiritual home" for the Lower Elwha Klallam Tribe.
The state walked away from the project, and Gregoire knew that these types of missteps could not be repeated. She issued an executive order directing all state agencies to "work with the Department of Archaeology and Historic Preservation and the tribes to more thoroughly review capital construction projects and land acquisitions to determine any cultural impacts."
When I read about decisions like these Chris Gregoire made while in office, I would wager that if she were still issuing orders, she would be joining in on the trend to recognized October 12th as Indigenous Peoples Day.
More next week.