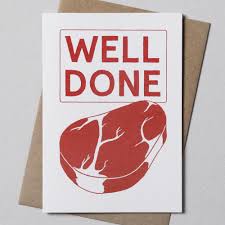 The End
Josh's Job Search 2.0 has come to an end.  I am happy to report that I have found a temp job working as the Development & Special Events Associate for Camp Fire Columbia.  Camp Fire is a community based nonprofit in Portland Oregon with a mission to build caring confident youth and future leaders. Camp Fire partners with local kids, schools and families to provide diverse, best practices programming that supports academic achievement, builds social and life skills, fosters community engagement, and develops career and college readiness. Camp Fire's programs directly serve over 3,000 kids ages 5-18 each year across an eight-county area, including the greater Portland metro region, and help serve another 11,000 children and families annually through partnerships and special projects.
I learned about this job from the former campaign manager of the Charlie Hales for Portland Mayor Campaign and current Director of Development and Communications for Camp Fire, Evyn Mitchell.  The minimum duration for the position is two months with the potential for more permanent possibilities as they are currently in the process of strategic planning.  Whether or not this turns into a permanent position, it will give me valuable experience that will translate across sectors. 
The job search has been challenging but beneficial.  It is difficult to live with the uncertainty of unemployment every day, but I have enjoyed meeting Oregon's local government and nonprofit executives and learn about their organizations.  It was great to discover that so many are committed to ensuring the future success of their industry by investing time with young professionals interested in following in their footsteps.
I have to thank Kirsten, Kent, Amber, and everyone who took the time to meet with me, offer their advice, and point me in the right direction for starting a career in their field.  I am a better person for having gone through the experience.
I will stay involved with ELGL even if my immediate career is not focused on local government administration.  I am on the ELGL Conference planning committee (#ELGL14 #RaiseTheRoof #LocalGovLove) and will be happy to bring real event planning experience to it.  In the mean time, I will be working my butt off, trying to convince Camp Fire that they don't want to put me back on the open job market (Josh's Job Search 2.1?).  Good luck to future unemployed Josh's and those without the name legacy.
Supplemental Reading