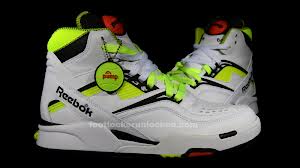 With the unemployment rate ticking downward and seemingly an increasing number of job listings in the public sector, Josh Halladay is ready to kick off Josh's Job Search (JJS) 2.0. A natural reaction to any sequel whether it's another Llama, Llama Red Pajama book, another Deuce Bigalow movie, or a new version of the Reebok Pumps is whether it will be better than the original version. Well, we can only speculate whether JJS 2.0 will turn into a Miley Cyrus-type train wreck full of inappropriate and uncomfortable moments, or will JJS 2.0 surprise us all like Jimmy Kimmel with the "Girl on Fire Twerking" video.  
For background, we first must understand why Josh is searching for a job. You might be wondering whether he fired by his previous employer for wearing "Big Dog" t-shirts? Maybe he was let go for annoying co-workers by attempting to sell them low-quality wrapping paper for a make-believe charity. Or perhaps, he was finishing a one-year stint with AmeriCorps in Nevada and is now hoping to find permanent employment in the Portland area. A big slap on the back of the head if you guessed the last choice, and if you guessed any of the other choices, you probably also think Josh was raised by a pack of lemurs. 
Josh's Job Search 2.0: Allow Me to Introduce Myself…..Myself
Current Job: Americorps VISTA at United Way of Northern Nevada and the Sierra
Future Job: That's where you come into play.
Work Experience: Policy Research and Outreach Associate, Charlie Hales for Mayor, Residential Counselor, St. Mary's Home for Boys and Intern, Sam Adams Campaign for Mayor
Summary: Get stuff done person with skills and experience in outreach, communication, management, analysis, research, databases, and policy implementation. Pursuing a Masters of Public Administration while serving as an AmeriCorps VISTA for a year.
How to Get From Point A to Point B
The quickest way to get from one point to another is a straight line (I paid attention in high school geometry).  In a career, there is no such thing…or is there?  Figuratively speaking, yes.  At least that's one message I took away from my informational interview with Anthony Hooper, the Support Services Supervisor in the Public Works Department at the City of Lake Oswego.  Anthony and I have a lot in common.  We both attended Willamette University for undergrad, chose to get an MPA from USC's Sol Price School of Public Policy, and participated in service oriented programs; me with AmeriCorps and him with Teach for America.  Upon meeting him I could tell he was kind, intelligent, and in control of his career.  He is the perfect person for me to get advice from.
 While my short-term goal is to find a job in the near future, my long-term goal is to set myself up from a successful career in local government.  Point A is unemployed, sitting at home blogging.  Point B is City Manager (or something like that).  In order to move my line forward I need to create value for myself and then create opportunities by taking calculated risks.  That is essentially the secret to Anthony's success summed up in one sentence.  Let me explain further.
Anthony created value for himself when he worked for Humboldt County.  After several months, Anthony observed that his boss did not have time to give many presentations to the Board of Commissioners during a time of transition for the organization. Having taught classrooms of 40+ as a part of Teach for America, public speaking is a strength of Anthony's.  Anthony proposed that he take over some of the responsibility and his boss did not object.  This responsibility turned Anthony into the lead person for the County's budget and he became the go to person for commissioners when they had questions.  His relationship with the Board increased his value to not only the organization, but his boss as well, who could focus on other areas.
In another situation, Anthony took a calculated risk to create an opportunity for himself in the city of Lake Oswego.  Anthony served the City for three years in the role of a management analyst.  While Anthony enjoyed his work, he wanted to get supervisory experience to further his career and his position did not allow for it, so Anthony began looking for other jobs and appened to find one.  Neither Anthony nor the City wanted to part ways, but Anthony strongly desired to get closer to point B.  Knowing the value he had created for himself within his organization, Anthony proposed a third option.  While the City did not have any supervisory positions open, Anthony suggested they create a new one by adapting his position.  Anthony would still complete many of the same functions, but he would also take on a new role and supervise four other employees in completion of projects.  His outside of the box idea was mutually beneficial as it allowed him to pick up the skills he needed to get closer to his end goal and would allow the City to keep the employee they valued highly.  The City jumped at the idea, telling him to draw up his idea, and they would go for it as long as it worked.  He is now seven months into this new job.
There are many more examples, far too many to list here, of Anthony seeking out ways to create value for himself and than leveraging that value to open up new opportunities.   Here are a few more takeaways from my interview with Anthony:
When one knows what point B is and have a realistic idea of their point A, they can draw a line to get there.  In Anthony's case, he wishes to serve as a city manager.  In order to reach the position, he must get experience in specific areas to become a realistic candidate (one of the reasons he wanted supervisory experience).  While Anthony could not know the path his career would take when he sat at the original point A, he had a general idea of what he needed to do and had a timeline for what it would take to reach point B.  He planned his course and currently he is walking down his line.
Navigate one's bosses and peers.  Everyone has their own strengths and weaknesses and finding ways to make one's own compliment those of the persons one works with is key to creating value.
Big cities are different than small cities.  Small cities have smaller staffs, which in general allows employees to get a more diverse work experience.
Connect with Anthony Hooper: LinkedIn, Twitter, and Vizify
QUESTION: As promised, I have a question I wish to pose.  Dr. Howard Greenwald, argues that people who show their ambition put a target on their back as peers may become jealous and supervisors may feel threatened.  However, Anthony looked for opportunities and took risks, actions that reveal ambition.  How does a professional balance their ambition with office politics?
Supplemental Reading