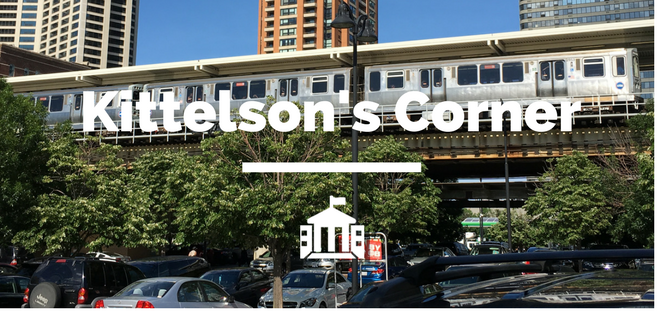 This is Kittelson's Corner my weekly musings on things I think are interesting or important, especially in local government nerd-dom.
This week I'm in Chicago for a friend's wedding and have enjoyed pretending to live here by riding the bus and L line around town. I read a book this week, learned about a crazy idea in Middletown and listened to Sam Sanders' new podcast.
Alright, let's go…
---
What I Read
Book Review: Exit West by Mosin Hamid
This book was beautiful and moving and a perfect escape. I picked it up from the library last Saturday morning and I finished it before I started work on Monday. I couldn't put it down. It's the story of two young people that meet and fall in love in a middle eastern city (the city is never named but based on the events you could surmise it's in Syria). Their love story is interrupted by a civil war and the book becomes about their escape from the city and their life as refugees in Greece, London and America.
Hamid really personalizes and humanizes people that the news often doesn't cover in that way. He also uses a touch of magical realism that is really fun. I would definitely recommend this book, check it out from your local library and give yourself an afternoon to escape into its world.
---
Middletown council member: Can we stop responding to overdoses?
"I want people to be scared of overdosing in Middletown." Yes that is one of several eyebrow raising quotes from City Council member Dan Picard in this article. Middletown is one of many places in our country struggling with the opiate epidemic (and the setting of Hillbilly Elegy for those that remember the first book review of Kittelson's Corner). Picard suggested that the City EMS should stop responding to overdose calls because the City has spent $100,000 on Narcan, the overdose antidote, when it had budgeted $10,000. Not sure how putting your head in the sand and letting people die is a solution to a drug epidemic, but needless to say I don't think this policy will be put into place.
---
Obama's secret struggle to punish Russia for Putin's election assault
This article had me glued to my phone yesterday morning, it's a totally shocking look back at how the Obama administration handled the news that Russia was working to affect the outcome of the 2016 election. The lengths they went to in order to keep the intelligence secret are pretty crazy, and then how leaders in Congress received the news is almost unbelievable. Definitely worth reading if you want to know what this whole Russia interference story is about.
---
The Holloways Start a Food Truck Dynasty on Rigsbee Avenue
I love this story. It's a profile of a family in Durham who are all in the business of food trucks. This is why you should support food trucks.
---
What I Listened To
It's Been a Minute with Sam Sanders
Very excited about this new podcast. Sam Sanders was one of the hosts of the NPR Politics Podcast during the 2016 election season. When the election ended he announced he was leaving the pod and would be starting something on his own, this is it. I really enjoyed the first episode and I think it will be a fun show to keep up with the week's trends as well as hearing a familiar voice say "Hey y'all."
.

.
---
Big Fish Theory by Vince Staples
I am currently writing and rocking out to Vince Staples new album. Vince Staples is a rapper from Long Beach, CA and is definitely worth listening to if you haven't before. His first album, Summertime '06, was one of my favorites from 2015.
.

---
125 Years of the L
Part of my adventures in Chicago the last two days has been riding public transit all over town and I found out that 2017 marks 125 years of the L. The L is the elevated train that serves most of the City of Chicago. I've found it to be really easy to use and I think the old stations are fun. It's also cool to see a public transit system that's so old, the light rail systems I've ridden recently (Portland, Charlotte, Denver, Kansas City) are all new so there's still a lot of expectation and potential to be achieved. Meanwhile the Chicago L system is totally integrated into the fabric of the city and I think it's a great way to see the downtown.
For some history check out this article:
---
Tweet of the Week
This was an easy pick this week. I need Durham to participate in #TakeYorDogToWorkDay so bad that I should file a complaint with HR. Also the face of Bridget's dog in this photo is exactly how I've been staring at my computer since the budget passed on Monday.
It's #TakeYourDogToWorkDay and the pups at Sterling Heights City Hall are working hard! pic.twitter.com/TI2V0IL5UP

— Sterling Heights (@sterlingheights) June 23, 2017
---
Wait! One More Thing…
I saw this article roll through my Twitter feed and immediately thought of #ELGL17 speaker and Santa Monica City Manager Rick Cole, but the city's new building sounds amazing. The article says, "When the city moves into its new space in 2020, it may just be the most eco-friendly municipal building ever." They're going above and beyond the normal LEED certification and they're the first city to apply for the "Living Building Challenge" certification. Let's just hope Rick gives ELGL a tour when it opens.
Santa Monica Plans High-Tech, Super-Green City Services Building