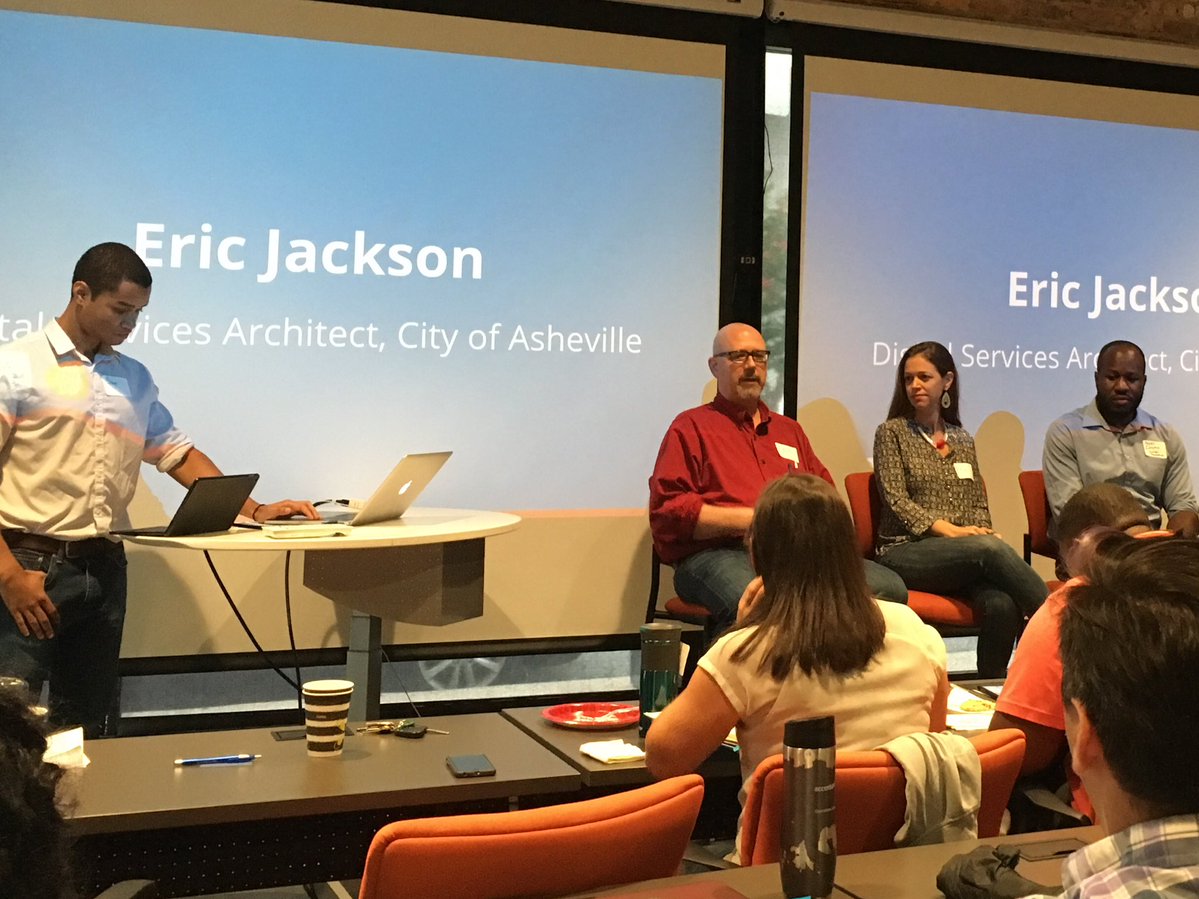 This is Kittelson's Corner my weekly musings on things I think are interesting or important, especially in local government nerd-dom.
Alright, let's go…
This week's Kittelson's Corner is coming later than usual because this weekend I was celebrating 1 year of marriage (nbd) and reeling from the news and images coming out of Charlottesville. It's shocking to see such a celebration and open representation of white supremacy, but we should not be surprised. We should grapple with the historical legacy that the rally in Charlottesville is a direct descendant of. I hope that we all as local government administrators and representatives use this moment to examine how our organizations, our cities can speak out against white supremacy.
---
What I Read
This Was a White-Power Movement Showing Its Strength
Jamelle Bouie is one of my favorite journalists and political commentators, he's also a UVA graduate and has a very good perspective on the events of the weekend. One of the important things he highlights, and that we should remember, is that this white supremacist rally was organized to "defend" the statue of Robert E. Lee that the Charlottesville City Council had voted to take down. He also observed that this rally was policed much differently than the peaceful protests in Ferguson, MO.

---
"A multi-ethnic democracy requires grappling honestly with the past—and recognizing the symbols of the Confederacy for what they are." Did you know there are about 1500 monuments to the confederacy? As far away as Montana and Brazil. This article looks specifically at the ceremony to dedicate the statue of Lee in Charlottesville and the false myths surrounding the General. Ultimately these statues should and will be taken down because that will be part of creating a more equal and welcoming society.
---
Jelani Cobb, another great Twitter follow and writer, takes a look at the events in Charlottesville and connects it to the more recent history of white supremacy in America. From the Nazi rally in 1939 that drew 20,000 people to Madison Square Garden to the move by the Trump administration removing white supremacist hate groups from a federal program to counter violent extremists. Cobb also warns that this is most likely the first event of this nature in the Trump era rather than the last.
---
The Lost History of an American Coup D'État
In 1898 in Wilmington, NC white supremacists overthrew an elected government formed through an alliance between African-Americans and progressive whites. The burned a black owned newspaper and killed at least 60 people in a coup to reestablish control of the local government to white supremacists. The leaders of this coup were celebrated and one was elected Governor three years later. This history is part of North Carolina and America and shows how progress can be reversed if we aren't vigilant.
---
What I Listened To
Pod Save the World – North Korea & The Magnitsky Act
With all the news over the weekend you can be forgiven for forgetting that we were all scared of a nuclear holocaust earlier this week. Pod Save the World talked about the state of that and then had a deep dive on the background of the Manitsky Act. For those that need a recap on this season of the TV show News in America, the Magnitsky Act was the supposed pretext for the meeting between the Trump campaign and Russian officials last summer. Well the reason for that act is much bigger than adoptions, take a listen and learn.
.

.
GovLove – Commissioner Denise Driehaus, Hamilton County, OH
I interviewed the first female County Commissioner in Hamilton County, OH in 25 years. Commissioner Denise Driehaus wants to prevent that from happening again so she started a women and girls council to get more women and girls involved in local government. We talked about the plans for that council and her hopes, as well as the efforts of Hamilton County to combat the opioid crisis and her favorite projects from her time as a state representative.
.

.
---
Code for Durham
On Saturday morning when I'd normally be writing Kittelson's Corner I was learning all about Code for Durham at their "Civic Spark Day" event. Code for Durham is a brigade of Code for America, they are a volunteer group that wants to improve their community. Often these groups work with public data from local governments to create apps and help solve problems for cities and counties. At the spark day they shared three projects they've been working on:
Adopt-a-Drain – An app to get citizens to help clean stormwater drains and help educate neighbors about where the water drains to.
NC Food Inspector – Using data from the health department they created an interactive map to see what score restaurants received and what that score actually means.
Durham School Navigator – Compiling all the data and information from Durham Public Schools and area charter school this app helps parents find out more about the schools in their neighborhood and their options for public school.
There was also a great panel on data, engagement and making a difference in the community. It featured Erin Parish, one of the new Innovation Team members in Durham, Eric Jackson the Digital Services Architect at the City of Asheville, NC, and Noah Isama an Open Cities Analyst at the Sunlight Foundation. Definitely check out their work and check out this resource that Noah shared from the Sunlight Foundation.
.
The @SunFoundation's @n_isama says their Tactical Data Engagement guide can help #localgov make data more useful https://t.co/YusuMZoG8i

— Ben Kittelson (@benkittelson56) August 12, 2017

.
---
Tweet of the Week
If you were still on the fence about whether confederate statues should still be up in our public spaces I hope this weekend's events changed your mind.

The only question about the Lee statue at this point is how they repurpose the metal after they melt it down.

— Dave Weigel (@daveweigel) August 13, 2017
---
Wait! One More Thing…
Last week I wrote a very belated post on the progress of ELGL's Digital Work Group. Despite feeling like ELGL's Large Adult Son I shared how we discussed what should be password protected on the website and my least favorite feature of any website's homepage.
Coming Soon to ELGL.. A New Website