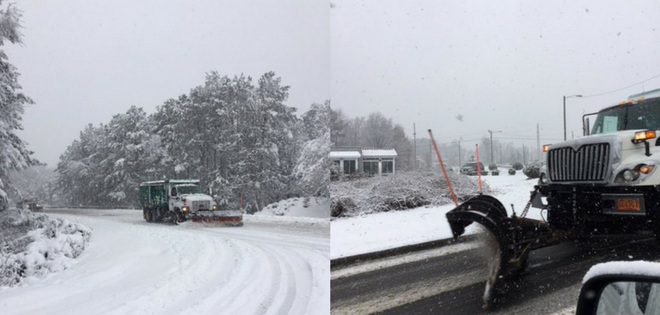 Kittelson's Corner is here for your reading pleasure. Read my takes on the week that was and whatever local government thing I'm nerding out about.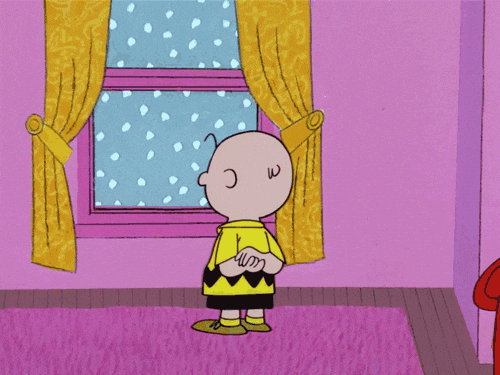 ---
Give Me ALL of Your Snow Content. All. of. it.
Here in North Carolina we don't get snow very often, it's a once or twice a year thing and we never get more than a few inches. Well this week we got quite a bit more than a few inches, we got close to a foot of snow here in the Durham-Chapel Hill region. That amount of snow really brought things to a halt, but it was also a chance for some amazing local government snow content.
#Durham Streets Update: Public Works crews will work overnight in 25 #snow plows to attempt to clear primary streets, but it's tough going due to low temps & large snowfall totals. Our crews will also continue tomorrow to clear primary streets & bridges. Thanks for your patience! pic.twitter.com/Ix8pqwpKXG

— CityofDurhamNC (@CityofDurhamNC) January 17, 2018

I love all plow updates, videos, or pictures. I could watch a live tracker of snow plows all day. That was probably the most fun thing to watch safely from my relatively warm apartment while the public works crews put in some real work. I also love any shot of a snow covered public building, I made sure to go take a snowy #CityHallSelfie and I enjoyed all the area cities sharing snowy City Halls, emergency buildings or Narnia-esque libraries.
It's still snowing and we're still going! Stay off the road so EMS, Fire, Sheriff and Police don't have to go around you!? @AlertDurham @DurhamCounty @DukeTraumaCtr @CityofDurhamNC @DurhamSheriff @DCoDSS @DowntownDurham @DurhamNC @MOWDurham @DCSLNC @MajorTheBull pic.twitter.com/3NLKneHSzU

— Durham EMS (@EMSDurham) January 18, 2018

Shout out to all the public works crews, first responders and water staff that were out in the snow. And check out Zach Navin's snow themed Morning Buzz: Riding Shotgun in a Snow Plow
---
What I Read
Hawaii's false alert shows the sorry state of government technology
"It's tough to innovate in government because you get accused of wasting taxpayer money and get beat up in media. But we have to give people the space to have new ideas." Shout out to Brendan Babb, GovLove guest, for the most fire quote in this article. I love seeing local government names make it into national articles like this, especially on an issue like procurement and government technology. This article explores an issue that I've ranted about a few times, whether government can be flexible and nimble enough to get the technology we need to effectively do our jobs. Definitely a good read.
This was an interesting read, shout out to my wife for sending it to me and forcing me to read it. I love The Office, it's one of the best sitcoms ever, but it does portray a workplace with a terrible environment. Michael Scott does some questionable things from the first episode, and although his rougher edges get sanded down as the series goes on he never faces any real consequences. The article questions whether we can enjoy the show in light of the higher standard we are holding our workplaces to in 2018.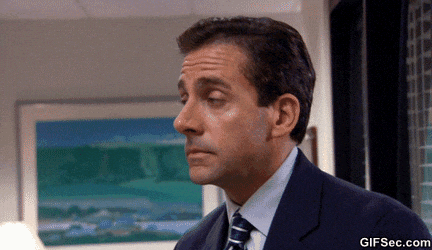 ---
What I Listened To
Slow Burn: A Podcast about Watergate
I love this podcast. I didn't know much of the details about Watergate before subscribing to this and it is crazy. All of the episodes are worth binge listening to but the last two weeks have been really good. The show definitely takes you back in time to the Watergate era and highlights the uniqueness of that scandal along with the parallels to today.
---
Tweet of the Week
I laughed out loud when I saw this job ad. The City of Los Angeles is looking for some graphic designers and this is easily the most creative way to get attention of job seekers.
https://t.co/rVbTTIAFBR pic.twitter.com/At6GOD6MP5

— CityLosAngeles-Jobs (@Citylajobs) January 18, 2018