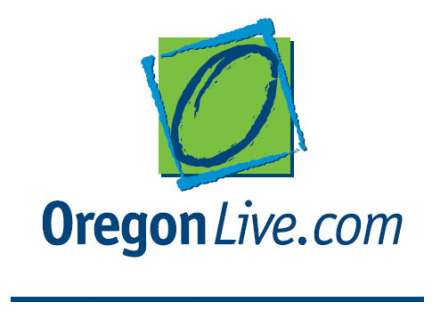 [youtube http://www.youtube.com/watch?v=P5sgX9gH8hc&w=560&h=315]
What is the Knope of the Week? It is ELGL's way of recognizing an individual or group of individuals who have excelled in promoting the public sector. Recipients may come from the public or private sector and are nominated by ELGL members. Recipients receive an incredible amount of recognition and prizes that we are not at liberty to disclose. The storied history of the award dates back to 2012.
Molly Harbarger
Stay Connected: LinkedIn, and  Twitter
Heather Steeves
Stay Connected: LinkedIn, and Twitter
Knope-Worthy Contributions
What makes for a good story — a $320K severance, the threat of dis-incorporation, an elected official calling their town a "hellhole," and the mayor's wife allegedly taking photos of city documents. These were the story lines that our Knopes of the Week – Heather Steeves and Molly Harbarger – were working with when they headed to Damascus last Friday for a hastily called emergency meeting. And luckily, they allowed the rest of us to come along for the ride via Twitter  – @hppyvlyreporter and @ClackCoReporter.
So what makes this Knope-worthy? Who else (ELGL members excluded) would want to attend an emergency council meeting on the Friday before Memorial Day weekend. Secondly, Heather and Molly highlighted the interactive nature of new media in simultaneously writing a story on the events in Damascus and responding to question from Twitter followers.
They even responded to the following profound question from ELGL:
@hppyvlyreporter Who's the lucky person who gets to be interim city manager?
@OregonELGL Great question: Who is interim city manager? Answer: They don't know yet. I know there are people in the wings. No names yet.
Lastly, Heather and Molly did a "fair and balanced" job of portraying the outrage from all sides including the outraged citizens who are now on the hook for $320K. One of our favorite parts of the coverage was the picture that can be found at the following link: https://twitter.com/ClackCoReporter/status/338060866287194112/photo/1
And while we are throwing praise on Heather and Molly, let us also highlight a few of our favorite non-Damascus related Twitter posts from each of them.
In case you aren't watching the Clack Co meeting tonight, a Clackamas County staffer shaves every football season because he refs.
I love the buzz before local government meetings start. There's just something about wonks and bottled anger that makes me feel at home.
Friday is my police beat shift. Every week I read West Linn's blotter, which is often full of bits of kindness. I'll tweet my favorite 3:
WEST LINN — SUBJECT IN WHEELCHAIR HAD STOPPED IN MIDDLE OF ROAD. WHEELCHAIR BATTERY HAD DIED, SHE WAS PUSHED BACK TO SENIOR CENTER. ALL OK.
WEST LINN — OFFICER WAS FLAGGED DOWN TO HELP GET STRAY CAT OUT OF HOUSE. SHARON WITH PAWS REMOVED UNCOOPERATIVE CAT FROM UNDER BED
WEST LINN — REPORT OF SOMEONE SCREAMING OUTSIDE. OFFICERS CONTACTED MICHAEL, WHO AGREED TO KEEP HIS VOICE DOWN.
So we honor Heather and Molly for their Damascus coverage and we hope our members are able to avoid becoming part of their future headlines.
Supplemental Reading
Previous 

Recipient

 
Ben McCready, Rock Island (IL) Assistant to the City Manager