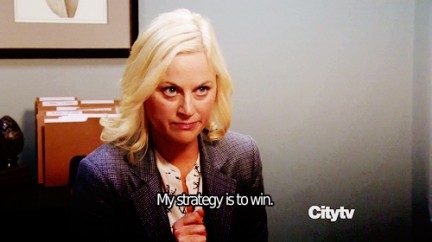 [youtube http://www.youtube.com/watch?v=XADtLhgbH7U&w=560&h=315]
What is the Knope of the Week? It is ELGL's way of recognizing an individual or group of individuals who have excelled in promoting the public sector. Recipients may come from the public or private sector and are nominated by ELGL members. Recipients receive an incredible amount of recognition and prizes that we are not at liberty to disclose. The storied history of the award dates back to 2012.
Steve Bass
Oregon Public Broadcasting (OPB)
President and CEO
Favorite Quote:  "A ship in a harbor is safe, but that's not what ships are built for," John Shedd
OPB CEO Steve Bass led an engaging discussion on the mission of OPB and its ability to grow while others struggle to find an identify among the increasing number of media offerings. Steve's tenure has been defined by maintaining and increasing OPB's commitment to being a storytelling organization.
Here's what else we learned during the forum with Steve:
Most ELGL members view 9/11 as the defining news event of their lifetime. For Steve Bass, it was the Kennedy assassination. Steve posed the provocative scenario — imagine how different the Kennedy assassination would be viewed if camera phones had existed.
Man landing on the moon was the first big media event according to Steve.
Most ELGL members were at least 40 years off in guessing the year that OPB was founded.
OPB began in 1922 in Corvallis and the original station is still in operation.
Steve stressed OPB's desire to bridge the urban/rural divide in Oregon.
A major challenge for OPB is reaching minority populations.
Oregon is a nirvana for public radio.
"What does OPB bring to the party whether it is on TV, radio or internet?" is often brought up during internal OPB discussions.
Being a storytelling organization is a key focus for OPB.
Steve outlined a major shift that has taken place in media, the programmer such as OPB no longer drives content instead it is us (the consumer).
In developing new offerings, OPB considers whether it is additive. Ex: OPB has started a downloadable publication for iPads.
With an increasing number of outlets to program, OPB cross trains employees so a radio reporter is also capable of taking pictures of an event that can be posted on the web.
OPB devotes more resources to environmental issues than than any other newsroom in Oregon.
For the naysayers who accuse public radio as having a liberal bias, Steve challenges those to provide specific examples.
Environmental features in the works: history of Hanford Nuclear Reservation and continuing coverage of coal.
Programming notes: Lawrence Welk is going away; Car Talk is staying (for the time being); and Prairie Home Companion may be running out of time.
Majority of complaints from the audience come when a long tenured program is taken off the air; not nearly as many complaints about specific news stories and the way that news is covered.
Average OPB contribution is $125.
On Steve's behalf, ELGL made a contribution to OPB. We will get right to work on figuring out how to split our membership by 374.
Previous Receipent: Heather Gantz, Waldron Senior Consultant