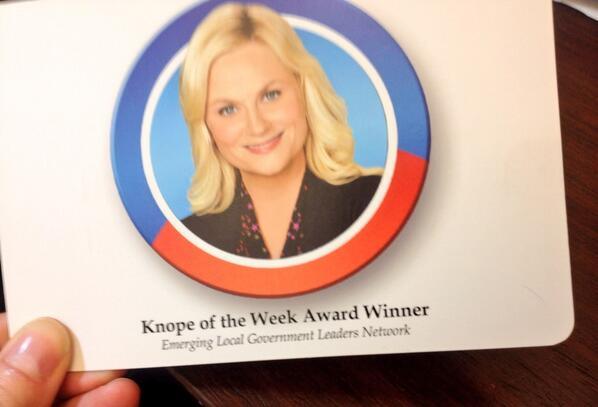 Energetic. Enthusiastic. 49ers Fan
Background Check
Dan Englund has a diverse background in both the public and private sectors.  Dan works full-time as the head Business Administrator at Listen Acoustics Inc., an Acoustical and Audio/Visual Engineering company. His administrator role includes Technical Engineering duties and Project Management with projects from capital building improvements to comprehensive design over uses that include government facilities to large-scale private residential and commercial developments.
Prior to that he spent years as a contractor, building homes. Mr. Englund also currently serves as a Project Assistant and contributing Author at the highly acclaimed Emerging Local Government Leaders Network. Dan is an MPA Local Government candidate at Portland State University where he is Vice President of the International City/County Managers Association (ICMA) PSU Student Chapter and helped implement a new Practitioner in Residence (PIR) program at the Mark O. Hatfield School of Government that connects graduate students with local government professionals. Dan has a B.S. in Community Development with an Economic & Housing Development specialization; a minor in Real Estate Development; and a minor in Sustainable Urban Development.
Knope-Worthy Accomplishments
Dan is a five tool player. He is dad, PSU MPA student, ELGL columnist, Business Manager & Para-Engineer at Listen Acoustics, Inc., and Vice President, ICMA PSU Student Chapter. Dan has excelled as the author of "Local Government's New Normal" which has highlighted how Oregon cities such as Gresham, Lake Oswego, and Mt. Angel are responding to the Great Recession. ELGL members and readers have taken to Dan's column as evident by the large number of views of each article and the reader engagement on Twitter and LinkedIn.
"Strategery" – Dan is also responsible for ELGL's ongoing strategic planning efforts. He is working closely with our consultant, Greg McKenzie in developing a meaningful vision for ELGL and its more than 450 members. The latest iteration of our strategic visioning can be found here: Slightly Edited Mission & Belief Statements. With the help of Dan and Greg, ELGL will unveil a completed strategic plan in the coming months.
Word on the Street
Connor McDonnell, Federal Government, Management Analyst
Dan is the complete package.  He has a range of experiences, attributes, and skills that makes him infinitely able to perform.  His experiences starting and operating his own small business served as an incubator for him learning quickly, on his feet, and performing at an optimal level.  Dan truly is a "swiss-army knife" of skills and is without a doubt one of the most positive and optimistic people I have ever met.  His infectiously positive demeanor makes those around him better and is a true entrepreneurial public servant.  Dan is the real deal.
Eileen Stein, City of Mt. Angel, City Administrator

Great choice!  I have enjoyed getting to know Dan, but he just amazed me (again) by the way he conducted his interview of me and the effort he put into it, even taking time to come for a visit.  Watching all of you emerging leaders in action gives me incredible faith that the future of local government in Oregon is in good hands.
Kirsten Wyatt, City of West Linn, Assistant City Manager
Dan's energy, enthusiasm, and willingness to take on any new project makes him a valuable contributor to ELGL. It is only fitting that someone with these talents would be in charge of helping us chart our vision for the next three years. Despite Dan's loyalty to the San Francisco 49ers, I am so pleased that Dan is such an important member of the ELGL team.
Dave Waffle, City of Beaverton, Assistant Finance Director

I think Dan's transition from supporting the PSU student groups to his work with ELGL has been a great extension of his talents.  He knows and is fully capable of using basic and innovative communication tools to help these group move toward their goals.  All that and more makes Dan such a good Knope of the Week!
Ben Kittelson, Metro Newsroom Intern and ELGL Project Manager
Dan is a great addition to the ELGL team. You can tell how passionate he is about local government from the informative column he's writing, 'The New Normal'. Also, his work guiding our strategic planning process (and coordinating with our notoriously busy co-founders) has been invaluable. Dan has also been great to me as a friend and supporter as I navigate the world of graduate school and finding a job. Thanks Dan!
Caroline Zavitkovski, Portland State University MPA, Student
I really enjoy working with Dan. He is savvy and strategic, while remaining genuinely open to new ideas. He is an endless source of positivity, no matter what is happening. Most of all, I appreciate his dedication and passion for local government.
Kent Wyatt, City of Tigard, Senior Management Analyst
Dan is the future of local government. He has experience in the public and private sector and he understands how to operate in the local government arena. His column for ELGL is read by professionals from North Carolina to Oregon and helps ELGL readers understand how local governments are responding to the unpredictable economy. Perhaps, most importantly, Dan is a new father which means only one thing – he's brought another future local government worker into the worker.
Mark Grabow, Portland State University, MPA Student
As the Co-Founder of the ICMA PSU Student Chapter, Dan has exhibited exceptional poise, drive, and leadership. Always calm and collected, Dan's even keeled nature keeps those around him comforted in knowing that whatever they do, everything will work out great. He is also incredibly sharp-witted and has a keen ability to critically analyze a given situation. Dan is the kind of guy that makes you feel good about yourself even when you screw up. I am proud to call him a friend.
Supplemental Reading
Not only is Dan a fan of local government, he's also a fan of music. Dan posts a daily music selection on his Twitter feed – #DansMorningJam. 
The Five-O-Nine Experience with Dan Englund
ELGL Strategic Planning "Strategery" – Phase 1
Local Government's New Normal with Scott Lazenby, City Manager of Lake Oswego, Oregon
Local Government's New Normal with Erik Kvarsten, City Manager of Gresham, Oregon