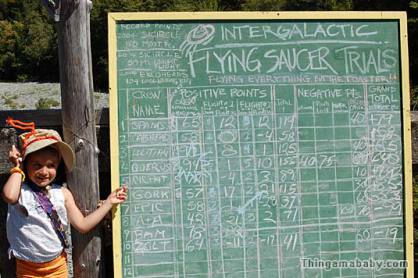 Eloquent, Funny, and Succinct
After a couple of months off to mourn the finale of Parks and Rec, the Knope of the Week returns. We return invigorated to spread gratitude to those changing the status quo of government. 
The Knope of the Week is gleaming with pride from our recent appearance in a Ted Talk by Jefferson Smith, former Oregon state legislator. (See 13 minute mark.)
This week we recognize Phil Smith-Hanes, Humboldt County Chief Administrative Officer, who has quickly become one of our most popular columnists. His article, "I've Never Met Anyone Who Liked Counties" was the most viewed article on our website in March. His ongoing series touches every aspect of local government from an internal job recruitment to managing a rural county. Phil has been instrumental in helping Julie Underwood, Daly City, CA Assistant City Manager, build momentum for ELGL in California.
Phil (LinkedIn and Twitter) has mentored many in the profession including Anthony Hooper, one of our original members and current Lake Oswego (OR) staffer. We asked Anthony to share his takeaways from time spent interning under Phil, and Anthony had a lot to say. Anthony covers it all in the following piece, and perfectly sums up why Phil is deserving of the prestigious Knope of the Week.
"I Am Not a Teacher, But an Awakener"
My Experience Working For Phil
By Anthony Hooper, City of Lake Oswego, OR
While I was interning for Phil Smith-Hanes at Humboldt County, it was not uncommon for him to say things like "there is this really great festival occurring in Bridgeville this weekend where people throw homemade UFO saucers off of a bridge to see how far they glide."  From time-to-time I would take him up on his advice to attend these events.  One of Phil's gifts is that he revels in connecting with community members regardless if they were a Commissioner or whether they were a resident who wore metallic helmets and used words like "humanoid."  He accepts everybody for who they are.

At the time, I didn't appreciate the UFO festival and would have rather watched a movie.  Over the last five years, I have begun to understand the importance of putting yourself out there in the community.  If I could do it over again, I would have worn alien garb and danced with that 60-year old lady, who wore bug-eyed glasses, twirled to hypnotic music, and emitted a sound akin to a Humpback whale flailing on the beach.  I would bet my copy of Close Encounters of the Third Kind that Phil has danced at that festival while wearing antennas.  He was wise like that.
While at Lake Oswego, I was offered the chance to redeem myself.  As part of a charity event, I proudly became McGruff the Crime Dog and participated in a choreographed dance with a large spontaneous group of people.  During the dance, I remember a child yelling out: "Dog! You are backwards."  I immediately realized that I was the only one pumping my fist in the east-bound direction and quickly turned around to get back in sync with the others.  Afterwards, the child chased me down to shake my hand and tell me that he really loved my unique dance.  It is moments like these that I have cherished.

While at Humboldt County, Phil would also challenge me to hop outside of my comfort zone at work. Early on, he handed the keys to the budget over to me.  This took an incredible amount of trust.  I didn't know budgeting but I learned very quickly.  Phil tasked me to meet with all of the Department Heads one-on-one.  Many of them were separately elected officials and they were shocked to have an intern questioning them on their budgets.  They took me seriously enough because I had Phil's backing.  This budget experience was absolutely essential to my career and is one of the reasons that I was hired at Lake Oswego five years ago.

The second important thing that Phil did for me was that he allowed me to speak in his place at numerous Board of Commissioner meetings.  Now, it is important to mention that Phil is a master at a presenting.  He is eloquent, funny, and succinct.  It was shocking to me that he would allow me to go in his place.  It was like Lebron James telling a fourth-grade spectator, "hey kid, we are down 2 points, and I want you to take it from here."  It just didn't make sense to me, but Phil understood something.  He wanted me to grow professionally.  He knew he could give speeches, but he wanted to afford me the opportunity.   The first time that I presented at a Board of Commissioners Meeting, the Chairman said, "It is okay Anthony, you don't have to be nervous."  He was right, I was nervous.  I would like to say that I delivered a perfect speech, but I turned the ball over at least 40 times, so to speak.   The next time, I did a little better.  Phil allowed me to fail, but always gave me a chance to try again.  I am a more confident speaker now and I owe much of my evolution to Phil.
One of Phil's defining characteristics is that he takes mentoring seriously and I am grateful that he did.   When I applied for the position at Lake Oswego, the Human Resources Director asked Phil, "Did Anthony really do all these things at Humboldt?"  Phil replied "Absolutely."  This is a testament to Phil.  He empowered me to do things that others didn't believe an intern could be doing.  It has set the pace for my career so far.
This short vignette doesn't quite do justice to all that is Phil Smith-Hanes.  The quote from Robert Frost provides a glimpse of what Phil is:  "I am not a teacher, but an awakener."  Phil has awakened me to public service.  And now that my eyes are open, I will enjoy the moments of connecting with others the best that I can.  In other words, every chance that I get, I will put on my alien antennas and dance.
Word on the Street

Matt Bronson, Assistant City Manager, City of San Mateo, CA 
I've had the pleasure of knowing Phil Smith-Hanes for the past 10 years and I'm constantly struck by his passion, brilliance, and irreverence. Phil is passionate about the value of local government particularly counties, brilliant in managing his unique county and molding new ideas to Humboldt's culture, and irreverent in how he sees the world and those around him. He's a true leader in our profession and I'm proud to call him a friend.
Clint Kinney, Town Manager, Town of Snowmass Village, CO
It is apparent to me that the only thing that usurps the passion Mr. Smith-Hanes has for local government, is his passion for  sharing that passion.  He as a thirst (best quenched with Irish Whiskey or something with an umbrella) for public service and is a true student of the policy/administration dichotomy.  All that, AND he is a great, smart guy.  In fact, in addition to the Knope award, I am strongly convinced he is equally deserving of the Chris Traeger award.  He is literally that fantastic.
Kent Wyatt, Senior Management Analyst, City of Tigard, OR

Phil's column has been a huge addition to ELGL. What I love about Phil is that he's always seeking feedback on his column. He wants to know if he's connecting with the readers, he wants to know what others are interested in reading about, and most importantly, he wants to know how he can help be a part of strengthening local government.
Julie Underwood, Assistant City Manager, City of Daly City, CA
Phil has been one of the best additions to our ELGL team! His openness and willingness to freely share his experience and knowledge, and all that he's learned in the profession is refreshing!  He's become a trusted resource and I value all of his contributions. Congratulations Phil for being our Knope of the Week!  So deserving!!
Amy Nilsen, Deputy CAO, Humboldt County, CA

He is whole heartedly committed to improving the County of Humboldt and local governments in general.  Some of examples of this are: encouraging staff to attend the Weldon Cooper Center for Public Service/University of Virginia (either LEAD or SEI); introducing high performance organization concepts; making behavioral values, in his department, actionable through integration into performance evaluations; tackling tough topics (such as departmental consolidations that have been brought up for about 30 years and failed, he succeeded though); implementing an "award-winning" multi-site community-wide budget meeting;  and passing a local tax initiative (again tried and failed previously, but successful with Phil at the helm).  He is always testing out new ideas and thereby nudging the organization into a more transparent and friendly local government.