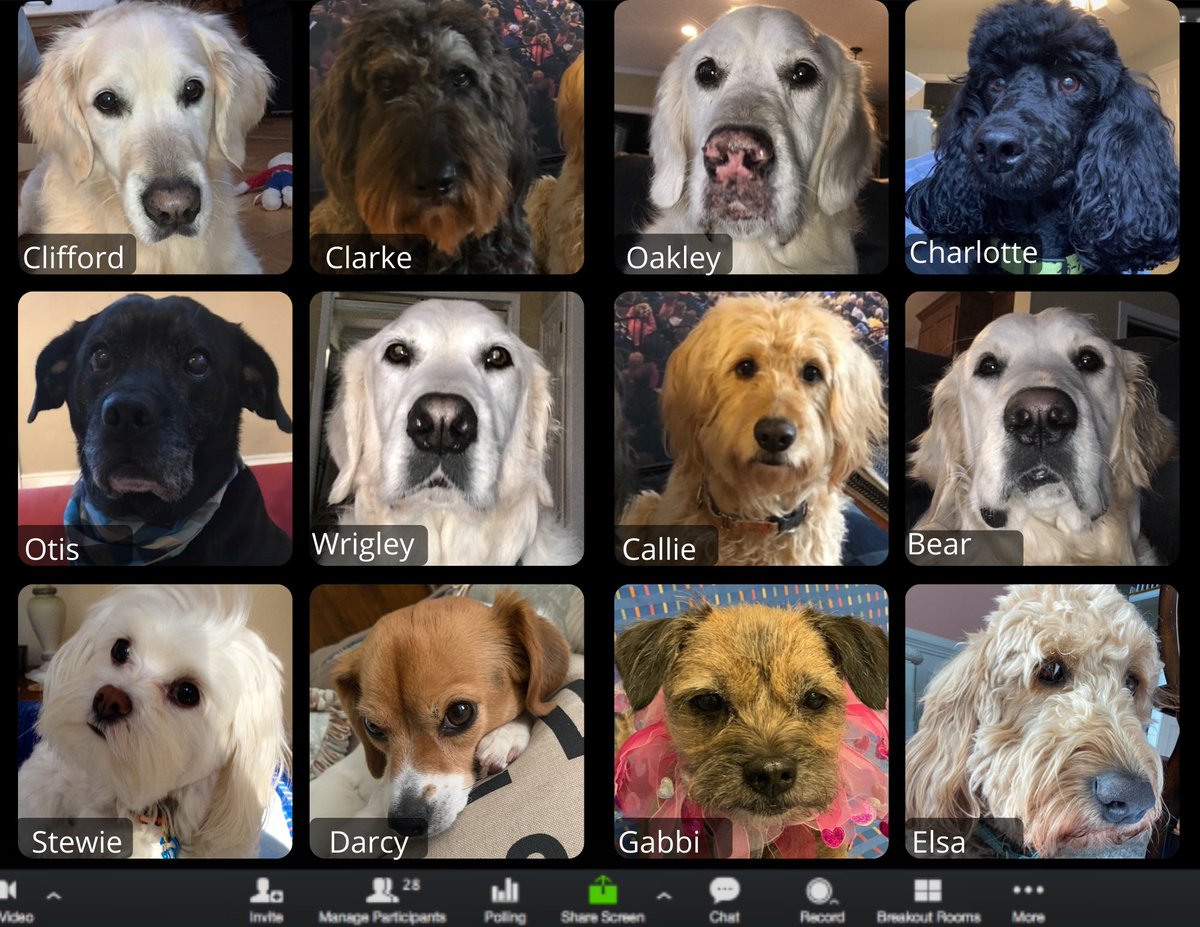 Today's Buzz is a long-contemplated, yet hastily crafted musing from Zach Ratkai.
What I'm Listening To: Nighttime Coding Mix on youtube (gotta focus)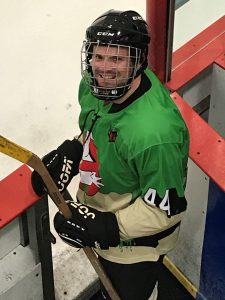 What I'm Watching: Re-watching The Newsroom series from HBO
What I'm Reading: A Promised Land by Barack Obama
---
Public sector work may seem to be immune from "normal" marketing trends. I mean, why should we in local government even need to care about marketing ourselves or our programs? We have communications staff to do this. Or, our work is so entrenched in codified process that marketing won't help. Plus, our "audience" is captive already as they have to work with us no matter what.
Often, when people think of marketing or building an audience, a picture of customer attraction and building capital and profit comes to mind. Not something we necessarily have to do in government. But, I contest that we work with audiences' every day, whether it is internally working with staff and teams, or in our interactions with the public. How can we build trust and credibility? There are a myriad of ways, but something I have been focusing on is improving my relationships with my "audience."
Throughout the pandemic, we have had to fundamentally change the way in which we interact – mainly holding virtual meetings. This completely changed the way in which I interact with my staff and other teams at City Hall, and the handful of clients I have had with my consulting work. After nearly a year of pandemic, I think we can all agree that the luster of virtual meetings has dulled a bit. At first it was nice not having to go anywhere… maybe you relished the fact that you were in a meeting while wearing sweat pants, or cuddled with your dog. If you're like me, I am over it… but still required to meet remotely as much as possible. Being able to relate to audiences better can help maintain the daily grind until local government can open up once again and we are all in a conference room trying not to be the first one to grab a donut.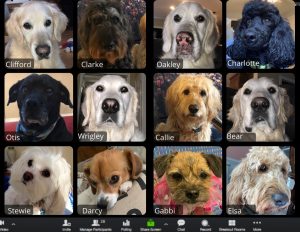 Here are some tips to better engage with your audience, whether it is your staff team of many years, or a virtual only client on the opposite coast.
Do a Little "Opposition" Research: If you're working with outside groups, learn a little bit about the region or programs that your audience does. A recent example was recalling a college friend from Alaska telling me (way back when…) that they don't use SnowMOBILES in Alaska, they use snow machines. In crafting a survey with a client team in Alaska, knowing the local terminology helped add credibility to my work. Same with an outside group I am working with at the City to lease one of our building downtown. A quick read through of their website (non-profit health group) got me a glimpse of their mission and how they intend to help our community. Quick research allowed me to ask engaging questions and build trust.
Get to know them personally (or if they're your coworkers, reacquaint yourself with them): I was chatting with the great CIP team here at Pasco City Hall this week and we talked about we miss in-person meetings-not just for the interaction, but for the side meetings that occur (did you see that game last night? How is your kid doing? What did you do last weekend?). In the world of virtual meetings, the side meeting has become endangered and in some instances, extinct. We check in on zoom at the allotted time, and finish the meeting when done. Now, I admit that is a bit more productive, but I have begun to feel empty at the end of the day. That is why I try to ask some off-work questions in these meetings, or at the very least try to engage the meeting in off-agenda topics. If I am meeting with someone outside my organization, something as mundane as "How's the weather?" works well to "personalize" virtuality.
Know What they Do: I have a diverse set of divisions at the City, often meeting on a variety of areas. When I meet, I am going to relate differently my legal team, then I do to the City Clerk, than I do with my parks maintenance team, then I would to my IT staff. Being able to pivot to different backgrounds, areas of duties, and industries has proven to be impactful I relating to my staff. Same goes with my consultant work, I will know to approach things differently when working with clients in North Carolina versus Alaska. Remain authentic and professional, but make sure to know what your "audience" will engage with.
Intangibles: It's impossible to know everything, but I try to be well rounded in at least knowing something about many things. Take sports for example. I don't care for the Seattle Seahawks and I am not a big college basketball fan, but I live in eastern Washington State, where it is all about the Hawks and Gonzaga's impressive season. I make it a point to get a little bit of knowledge to engage my teams (the ones that like sports) in order to mention just a few things to start a small conversation. Not everyone will be down to discuss Russian literature, or the history of civil aviation (if you are, let me know), but at the very least, there are always some topics that can foster engagement.
Taking the time to put in a little effort has helped throughout my career as a leader in local government. This works well with some of the "sales" positions in the public sector such as economic development. There are many ways to get to know your audience better and as the world of professional communications changes, a little knowledge of personal relations will remain fundamental.
Zach Ratkai is the Administrative and Community Services Director for the City of Pasco, Washington and is the Founder of Sageland Strategic, a free-lance strategic planning and career coaching firm.