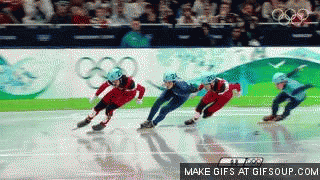 Amethyst Sloane is currently a Performance Analyst in the City of Fort Worth's Performance Office.  Her focus areas are strategic management, performance measurement, and data strategy. This past year, she developed a performance measurement program and training package for the City, which is being deployed as we speak. She looks forward to future collaboration and perspective-sharing with fellow ELGL compadres.
Improving Public Sector Processes in Fort Worth, Texas

If you're in the North Texas area, register for the City of Fort Worth sponsored Lean Boot Camp for Public Sector Professionals on September 17 and 18, 2015. Facilitated by Harry Kentworthy, QPIC, LLB and the Lean Government Center, this boot camp is a great opportunity to get hands-on learning experience with tools that you can bring back to your organization. Learn to dig in and lean it out!
Get Into the Lean Spirit with Boot Camp!
September 17 and 18, 2015
8:00 a.m. – 5:00 p.m.
Fort Worth Employee University Training Room
(Registration Form at the end of this Article)
The 'old school' way of conducting government is out. As the need increases for streamlined, coordinated approaches, we must look at our operations with greater scrutiny and try innovative new methods to improve public sector effectiveness. Lean Six Sigma methodology is well established, but to some entities, especially government, it has yet to be widely used. Is there a process in your purview that drives you, your staff, or your customers crazy? Keeps you up at night? Is a constant source of frustration?
Lean Implementation in Fort Worth

In 2014, the City of Fort Worth launched a Lean Leader training program for city employees, which resulted in over 130 trained employees completing over 65 Lean projects, which in turn have achieved over $1,000,000 and almost 51,000 hours of savings! The purpose of the Fort Worth Lean Leader program is to encourage employees at all levels to examine the processes that affect them and their customers on a daily basis. Lean projects create new opportunities for cross-departmental collaboration and discussion, allowing for the mentality of "constant process improvement" to flow to all corners of City Hall.
Our training program is open to all municipal employees. Participants are instructed in the use of several simple Lean Six Sigma tools including process mapping, the 5 whys, the 8 forms of waste, and voice of the customer, which provide a basic framework around which the participant can work on a process improvement project to facilitate meaningful change within their department. Participants bring with them a current process (large or small) from their department to work through during the course. Employees come out of the course not only more skilled and motivated, but with a better business process– it's a double whammy!

While change can always be handed down from management, it is important to also provide ownership to those employees that are embedded in the processes, since they have first-hand experience and will be implementing any recommended adjustments. Providing employees with an opportunity to pursue process improvement knowledge has led to a more agile, customer-focused workforce.
There are many things that we do on a regular basis that, while odd, become normal over time. Why does it take us three times longer to complete this step this year than it did last year? Why are we repeating this step four times? Does anyone actually use the information that we're producing? Are we doing time-consuming step X just because one person asked for it 15 years ago? What are we doing that doesn't add value to the service we're providing? How can we provide the best possible service to our customers? From reducing DNA processing time in the crime lab to streamlining the payment of utility bills, Fort Worth's Lean Leaders are driving change throughout the organization.
New methods and tools don't have to be intimidating; they can be a great source of employee empowerment and meaningful change!
Jump-start the Lean culture in your organization today – Register for the Lean Boot Camp for Public Sector Professionals! Link: Lean Government Boot Camp Registration Form