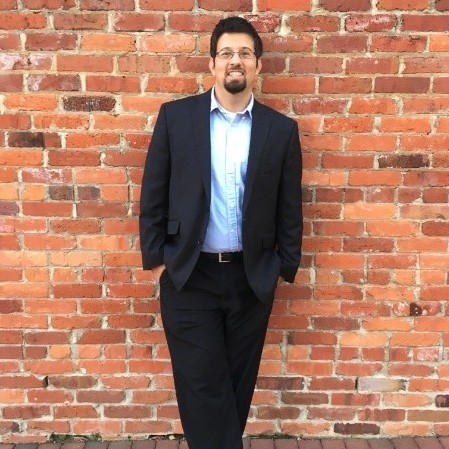 On January 21, 2021, ELGL members will discuss "Greedy Bastards" by Sheryl Scully at the ELGL Book Club. We gave away six signed copies of the book to our members and asked them to write reflections on the book. Here's the reflection post by Rafael Baptista, the Director of Performance Management for Buncombe County, NC.
---
I appreciated the opportunity to read Greedy Bastards by Sheryl Scully and to learn about her fascinating experience as the City Manager for San Antonio. I walked away from the book with three main takeaways: 
You need to set your team up for success 

You need to ensure you have the right team members in the right places 

You need to have courage 
Set your team up for success 
A story that really caught my attention is that as Scully was starting her job in San Antonio she was approached by her team with a list of hundreds of employees who had accessed explicit content on work computers during work hours and that they were recommending termination of those employees.
Upon further review, Scully learned that there was no policy that prohibited that activity and that there was no password control on the network so no way to know if it was those employees accessing the content. Instead of terminating the employees, she had the City create an internet usage policy, create password control and give private notice to each employee that that behavior, if repeated, would result in termination.
The employees were grateful for the notice, apologetic and the problem behavior stopped. It's a good reminder that you can only hold people accountable to standards that are known and explained. 
Get the right people in the right seats
Scully talks about when she got to San Antonio that she quickly realized that she needed to make significant changes to the leadership team to ensure that she had the right team in place to move the organization forward. In this section, she quotes Jim Collins from Good to Great a good bit.
Many times, organizations are quick to promote people into roles that are not great fits or they fail to promote employees who would be great. If in a position to hire/promote, take the time to ensure you are putting the right people in the right spots. 
She also talked at length about leadership development and I appreciated that she took such pride in the career success of those that she hired even if that success led to other organizations. In particular, her discussions about creating support and development pathways for women was so important. In industry that is so dominated by male leaders, it is vital to increase the number of female leaders. 
You need to have courage 
Leadership requests making difficult decisions and occasionally taking a hit for the team which is exactly what Scully was forced to do in the contract dispute with the police and fire unions. She was forced to take extremely and nasty attacks to move the interests of the City forward.
Of particular interest to me, she talked about her life situation at the time made it easier (near end of career and kids had already graduated high school) but she felt confident she would have done the same at any stage of career.
Her story is a reminder of the courage that a City/County Manager must have and the personal sacrifices that not only those that person have to take but also that their family and close friends have to take. I can only imagine how difficult it was for Scully's family and close friends to see what was happening to her. 
In all, I found Scully's book to be really interesting and great look into the mind of a City Manager dealing with some serious challenges.