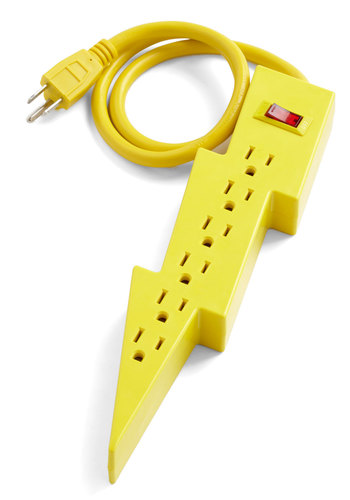 Katie Mangle, City of Wilsonville, Long Range Planning Manager
Name three of your mentors:
Kim Knox, who I worked with at TriMet many years ago (she is now a project manager with Shiels Obletz Johnson). She modeled a graceful balance of tough professionalism with the importance of having a sense of humor and nurturing relationships.
Kenny Asher, my former colleague at the City of Milwaukie, helped me learn how to navigate the rapids in local government, while not losing sight of the beauty and value of the work we do.
Part of your work day that you look forward to the most.
I'm only 3 months into my new job with the City of Wilsonville (having left a 6-year run at the City of Milwaukie). So, I still love making discoveries – about the new city I'm serving, the people I work with, or sometimes how I can find solutions through some arcane policy research.
What elected office do you think can make the biggest impact?
Mayor. Local government is the most direct change agent. The mayor can't do anything single-handedly, but sets the tone for the council and organization. This quickly trickles down to either empowering, or confusing, the staff. The best mayors both inspire the community and create a solid institution for directing projects and services.
Two solutions for fixing governments problems.
Communication has to be the top one – I think the public sector is only recently starting to figure out to communicate with real everyday people, and explain why what we do is relevant in their everyday lives.
Controlling health care and pension costs is probably the other – without it, public services will continue to decline.
What's on your iPod's "Recently Played" list?
A mix of good ol' Sleater Kinney songs,
[youtube http://www.youtube.com/watch?v=GnCTR0wx-YI&w=420&h=315]
the new album from Leonard Cohen, and
the latest TED-X podcast.
Best Christmas gift you've ever received:
For the last two years I received a one-year membership to the Portland Zoo, and I've loved being able to spontaneously head up there and explore with my son.
Your biggest regret so far:
Before my son was born, we traveled to Mexico for a beach vacation, which was very nice, but relatively controlled. Now that it's harder to adventure, I regret that we didn't go to India, or perhaps a more remote part of Mexico.
Favorite book:
My other favorite has to be "Getting Things Done" by David Allen. I just think it is a brilliant guide to bringing a "mind like water" approach to being super productive in life by using rigorous systems (like lists and calendars).
Give us three recommendations for future ELGL speakers:
I don't have a name, but I would love to hear from someone from PSU or L&C. I know there are brilliant people in there we could all learn from. In a similar vein, perhaps someone from Nike's sustainability group. They are doing amazing things with research, performance measures, and communicating it all with stylish prowess.
Should government be run like a business?
No. Government should be run like a smart, strategic, resource-aware and outcomes-driven entity, but that is different than being a business. Government can't focus on short-term returns and we can't neglect difficult, unprofitable customers.
Where will you be in five years?
Since I just made a major change, I'm focusing on the present right now. I know I will be in the Portland region, I'm looking forward to riding the Portland to Milwaukie light rail line!
Three items on your bucket list:
Travel is a big one for me right now – I would like to travel to India, but I've also never been to LA, so maybe I'll start there!
Integrating art (drawing and painting) more into my life is always on my list, so perhaps over the next year I can devote more time to that.
I've been reading an awful lot of non-fiction for the past year, so I really want to read a good novel or two sometime soon.
Three items on your career bucket list:
My recent move to work for the City of Wilsonville is, in some ways, tackling several items that have been on my "bucket list" for a while – focusing on long range planning, and less on permitting, for example. So, only two items come to mind.
I'd like to work with students someday, and have always thought teaching (probably part time) in an architecture or planning program would be fulfilling.
I have had many great experiences working in transportation, urban design, land use planning, and capital project planning, but someday would like to work directly on a project closer to my first love – adaptive reuse of historic properties.
Best concert you've seen:
[youtube http://www.youtube.com/watch?v=pNVeuy38B5A&w=420&h=315]
I saw Michael Franti with Spearhead perform at the Roseland Theater on Halloween in 2008 – right before the 2008 election. The mix of costumes, Hopeful energy, and great music was intoxicating.
Three things that will be said about you at your retirement party:
She always turned out to be tougher than we expected her to be.
She was smart and dedicated, but brought a sense of humor to her work.
It was nice to see that she finally figured out how to make a difference in the world yet balance that with time for art, gardening, and family!
 (Fill in the blank) ELGL is…..
a 21st century model of a great professional organization. High on energy and  content, low on excess "overhead".
Previous Lightning Round Profiles