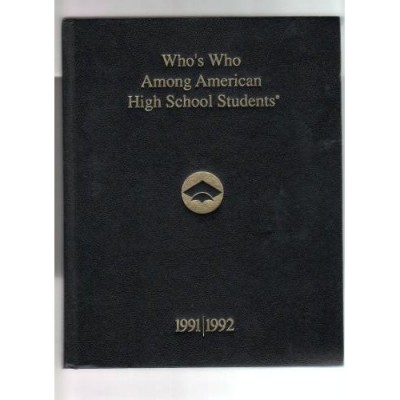 So you are wondering who else is going to be in this Resume Book that I keep hearing about. Well to answer your question we are listing the organization and function for each of the resumes that have been submitted.
And to answer your other question, you do not have to be job searching to submit your resume. We are creating more of a "who's who" in government – although it will be a tad more selective and less expensive than the "Who's Who" book from back in the day that included everyone in your high school including those who had already dropped out.
Take some time in the next few days to update your resume that is probably saved in WordPerfect and submit it to ELGL with three bulletin points (if you are an ELGL member) highlighting your experience.
Resume Book Entries
AmeriCorps VISTA, Coordinator
Bonneville Power Administration, Finance
Bonneville Power Administration, Trainee
City of Beaverton, Administration
City of Beaverton, Government Affairs
City of Beaverton, Public Affairs
City of Creswell, Administration
City of the Dalles, Administration
City of Lake Oswego, Administration
City of Lake Oswego, Sustainability
City of Milwaukie, Economic Development
City of Monmouth, City Councilor
City of Oregon City, Planning Commissioner
City of Pittsburgh, Community Development
City of Portland, Community Development
City of Portland, Community Technology
City of Portland, Finance
City of Portland, PIO
City of Portland, Planner
City of Portland, Revenue
City of Portland, Sustainability
City of Saint Charles, MO, Law Enforcement
City of Salem, Public Works
City of Sherwood, Public Affairs
City of Temecula, CA, Public Works
City of West Linn, Administration
City of Tigard, Administration
City of Tigard, Finance
Clackamas County, Finance
Clackamas County, Community Development
Clackamas County, Sustainability
Consultant, Legal
Department of Veteran Affairs, Public Affairs
Direct Health Solutions Business Development, Analyst
Drake University, Master of Public Administration
Greater Portland Maine Council of Governments, Committee Member
Housing Authority, Analyst
Insurance Industry, Licensed Representative
Lane Council of Governments, Planner
Oregon Metro, Administration
Oregon Metro, Program Coordinator
Oregon Regional Acceleration and Incubation Network, Coordinator
Oregon Rural Practice, Associate
Portland Public Schools, Administration
Portland State University, Master of Public Administration
Sandwell Magistrates Court, Administration
Second Administrative Judicial Region, Administration
State of Oregon, Business and Employment
State of Oregon, Legislative Committee
Town of Cary, North Carolina, Parks and Recreation
University of Colorado at Denver, Master of Public Administration
University of Oregon Law School, Administration
University of Oregon, Master of Public Administration
University of North Carolina, Master of Public Administration
University of Southern California, Master of Public Administration
Walden University, Master of Public Administration
Willamalane Park and Recreation District, Coordinator
Willamette University, Master of Business Administration
ELGL is now accepting entries for the 2nd edition of the Resume Book. We encourage all ELGL members to submit a resume whether you are employed or you are looking for employment. Non-ELGL members can also submit a resume but members will receive priority placement in the book.
Here's how it works.
Update your resume.

ELGL members only – Submit three bullet points highlighting your career accomplishments or aspirations. (Visit Join ELGL to become a member.)
The Resume Book will be published in mid-April and will be provided to the more than 100 organizations. This includes recruiting firms, cities, counties, state agencies, special districts, and etc.
ELGL will issue the Five Minute Challenge to readers which encourages them to contact at least one person listed in the book as a way of networking or offering advice.
The first edition included 38 resumes from 12 different states. The entries came from working professionals, graduate students, and other aspiring local government professionals. For additional details on the first edition, visit the following link: It's Here….the ELGL Resume Book. In conjunction with the book, we held a special forum with Ron Holifield, CEO of Strategic Government Resources who provided feedback on improving your resume.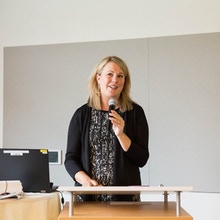 I'm the co-founder and executive director of ELGL. I love my job. Other things I love: local government, my family, my dog Michael Jordan, sandwiches, naps, books, and skee-ball.