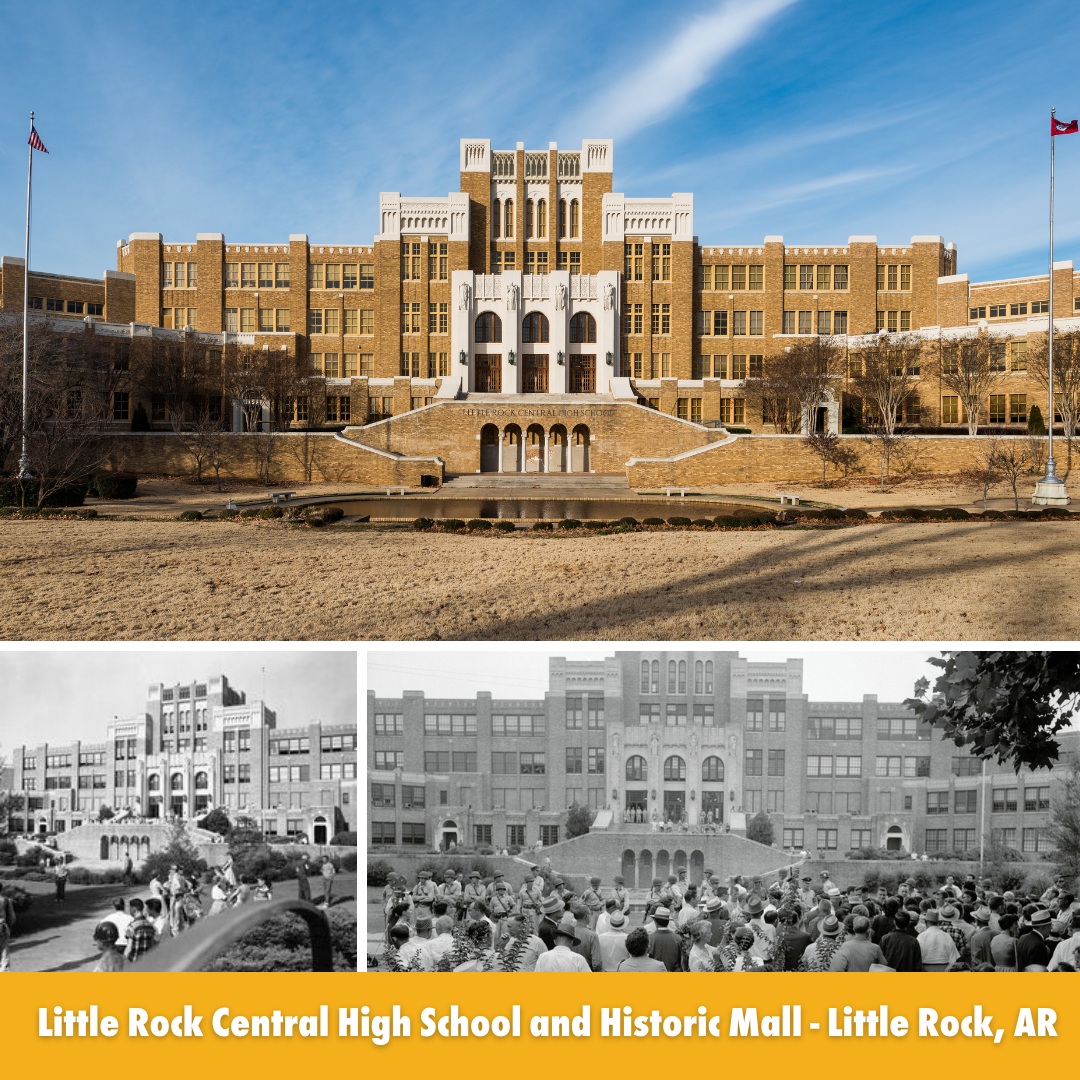 Voting for the 2022 Best Places in Local Government (aka the #ELGLKnope) Round of 32 opens on March 7, 2022 and closes at midnight PT on Friday, March 11, 2022. One vote per person. Learn more about this award online.
---
Little Rock Central High School and Historic Mall
Little Rock, Arkansas 72202 
Year(s)/Era:

1957 

Type of Place:

Building, Site, Structure  

Nomination:

The building represents great strides made during the Civil Rights movement of the 50's and 60's. The Little Rock nine men and women bravely walked through an angry mob to integrate the school in a time when race relations were pushed to the brink of war. The monuments, statues, preserved sections of the City represent the bravery, fortitude and boldness of the young people who were residents of Little Rock during a volatile time for our nation. Little Rock has nearly 300 historic building, hotels, homes, mansions, districts, churches and neighborhoods on the National registry. This particular site represents the entire nation and how the race relations have come a long way and yet much further to go. 

Most notable attribute(s):

Strength, bravery, evolution, education, the nation at large in a microcosm. 

Special designations or recognitions:

Yes, just in front of the also historic Capitol Building, there is a mall of statues of each of the 9 students who integrated the Central High School in 1957. It is an extension of the school and the pride of Arkansas.

Three words to describe:

Love, Pride, Courage 

Anything else to share?

Yes, it should be noted that just a few years ago, Little Rock at large elected its FIRST African American Mayor-Frank Scott Jr. Little Rock native. Although Little Rock is a small, big City in a small state; big things have and are happening here. 
Local Government:
Little Rock Central High and the structures near the school were preserved and constructed to honor the Little Rock 9 who integrated the then all white school. 
Little Rock, Arkansas 72201 
---