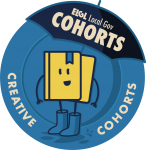 Join us in February 2022 as we start a 5-week guided course for artists on how to work in partnership with local government staff to create arts-based, community development projects.
Over the past decade there has been a surge of project work looking to bring in the dynamic partnerships that are needed to create impactful and transformative change on a local level. Working alongside storytellers, culture-bearers, visual artists, theater artists, musicians, and others, many people are tackling the larger issues faced by local communities in ways that help more people to arrive at the table, more innovate responses to be found, and more community agency to be formed.
How we can partner with artists and culture-bearers to increase the power of municipal engagement processes?
As with any cross-sector, partner-based efforts, communication and understanding across professional, cultural, and personal differences can be some of the biggest stumbling blocks. To help bring down some of the barriers that come up between local government staff and artists, this cohort aims to create an immersive 5-week guided experience through the culture of work from a perspective within local government.
Our cohort is structured for local government/artist pairs or solo artists/community advocates (who will be paired with a local government partner) to walk through a series of exercises that explore the inner workings of municipal processes—a close up look at how the proverbial sausage is made. One need only arrive with a sense of curiosity and a deep desire to create long lasting change at the local level. We hope each participant will emerge with a deeper sense of how municipal processes come together, and how they can work with local partners to create projects that are sustainable and transformative in the life of local residents.

What to Expect from this Cohort
Before we start: You'll receive a special toolkit with a physical workbook, resources, and goodies. This will get you prepped for all our activities in the weeks to come.
Week One: Introduction to Local Government – Learn how power is created, moved, and distributed throughout the system. This week is an exploration into how different partners bring different types of agencies to the table for creating effective community change. This won't be your middle school class on local government – we promise.
Week Two: With guiding questions in hand, attend a local government meeting like an ethnographer and start to understand the power of municipal rituals. Through this scavenger hunt, participants will identify and name the opportunities, impediments, and even blind-spots of local government processes and leave with a clearer feeling of where opportunities for arts- based and creative community work can come into the larger community development process.
Week Three: After sharing different parts of the Week Two experiences, participants will start to map out their dream project with a set of guided community project questions. The goal of the exercise will be to create a proposal that can be shared and workshopped with your community partner to surface where there are hidden opportunities for deeper partner collaboration.
Week Four: Take time with your partner/mentor to walk through the project write-up step by step and to have a deeper opportunity to share different ways each person approaches project development. Artists and community advocates often work in vastly different ways than municipal project processes. This is a place to share and understand each other's process through a series of guided questions and exercises.
Week Five: Share your project ideas with the larger cohort and get some basic information about the ins-and-outs of arts-based project work. Find out where the project management obstacles typically lie and get some nitty-gritty tactics on how to help your dream project navigate potential hurdles.
Fee
$125 full cost or $75 with ELGL membership. Fee assistance is available to ELGL members. If the cohort fee would pose a barrier to your participation, please reach out to [email protected].
Cohort Dates
This cohort will take place over five online, one-hour sessions and will run from February 17th to March 17th.
February 17

February 24

March 3

March 10

March 17
*Session Times: 10:00am PT /  11:00am MT / 12:00pm CT / 1:00pm ET
Who Should Apply?
Artists and community advocates are encouraged to sign up with a local government partner from the municipality where they live (or close by). If you are local government employee, you can sign up with a local artist or community advocate who you know is interested in working in partnership with local government staff, but who is unfamiliar with the larger system. Applications accepted through January 10.

About the Facilitators: Dr. Lynn Osgood
Lynn Osgood is an urban planner and researcher that works at the intersection of placemaking, civic engagement, and the arts. She teaches about community engagement and qualitative research at the University of Texas at Austin, and is the Executive Director of Civic Arts, a non-profit organization whose mission is to support and foster the integration of arts and culture strategies into the ways we envision, plan, and develop healthy, equitable, and vibrant communities.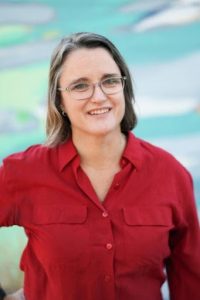 About the Facilitators: Lilith Winkler-Schor
Lilith is an urbanist, researcher, and designer who works to make all communities places of opportunity, belonging and joy.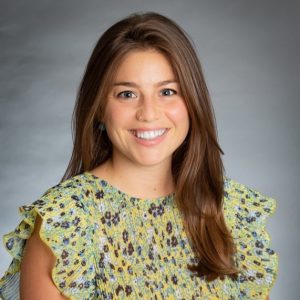 About the Facilitators: Court "C" Surmanek
Court "C" Surmanek (they/them) is a theater-maker, civic practice artist, and engagement strategist. They facilitate community-based story projects, and hold space for healing-centered dialogue as an Instructor with the Center for Communicating Science at Virginia Tech, and collaborator with The Clinic Performance and Ping Chong + Company.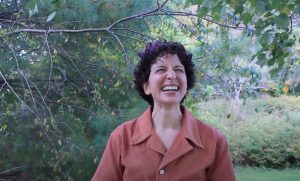 About Civic Arts
Civic Arts' mission is to support the integration of arts and culture strategies into the ways local governments envision, plan and develop healthy, equitable, and vibrant communities.