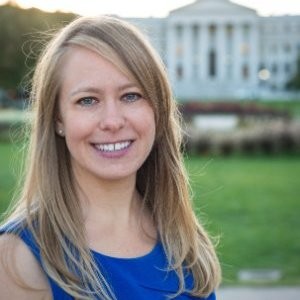 ---
What I'm watching — The Country Music documentary by Ken Burns, an interesting lens for learning American history
What I'm reading — Airplane magazines due to lots of fun work travel this month
What I'm listening to — A City and County of Denver City Council meeting
---
Recently I've been teaching workshops to help local government department leaders and staff improve their presentation skills for public meetings. These sessions are one-third therapy, two-thirds action planning as participants realize, "Oh! I'm not the only one who had that experience!" They recount tales of questions they knew elected officials would ask and questions they should have anticipated that elected officials would ask. As a group, we develop worksheets to help staffers rock their future presentations at public meetings.
While putting the best foot forward to instill confidence in local government is serious business, we don't have to take ourselves too seriously.
Having a little fun might even inspire more civic engagement in our communities.
With that philosophy (and a love of theme parties), I started writing State of the Union Bingo (#SOTUbingo), which The Washington Post has featured over the years. People of all ages, from across the country — and around the world! — tweet me photos of their bingo cards, and it brings so much joy to my public-service-loving heart to know I've helped people pay closer attention to their government and have some fun along the way.
Therefore, in true public meeting fashion, I hereby put a motion on the floor for
#LocalGovBingo
Do I hear a second? All in favor? Download. Share. Play. Tweet to #LocalGovBingo and @SarahEMoss.
Engage and enjoy!