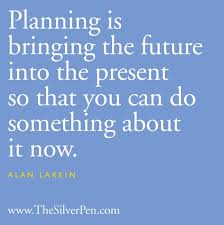 By Kristin Donald, MBA, Finance Manager at Apex Park and Recreation District
I have read the articles about the cool workspace at Google and Facebook. I have read articles on the new office spaces being built with green features and open concepts. For me, an open concept would make me want to leave work early and avoid staying late into the evening as they are intended to do. I have spent most of my career in local government and the word to describe most government office space (and much of our infrastructure) is outdated.
Aging Gracefully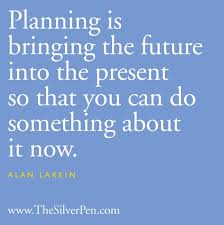 Local governments manage a lot of infrastructure, much of it cannot be seen and much of it is not aging gracefully. Funding infrastructure is increasingly a challenge for local government whether replacing roads or installing new water lines.
In the words of Alan Lakien, "Planning is bringing the future into the present so that you can do something about it now." Regardless of the situation, local government must have an immediate plan and a longer term plan. Local governments develop a framework for planning based on needs, available resources, and potential revenue streams. Once the needs are developed, the challenge is finding funding.
Menu of Funding Options
Big-ticket infrastructure can be funded several ways:
Available annual revenue: Departments set aside funds in the annual budget. In my district, we dedicate a share of property taxes for capital improvements and maintenance.
Available reserves: Department carry over reserves from prior years. Some local governments have specific capital reserve funds.
Grants: Grants from the Federal or state government can be very specific and require more reporting.
Debt: This is used for really expensive items (ex: water treatment plants). Depending on the debt mechanism, voter approval might be required. The debt can be based on specific taxes levied to repay the debt as well.
Taking a look at the first four options, most local governments would say, "that would be nice if we had those options." And debt is not an easy option. Using debt may depend the current economic situation in the city and how voters feels about debt. In Colorado, we have TABOR laws that impact our revenue streams and debt issuance.
Once you have your plan, and a funding mechanism, it can be incorporated into the budget book. But it doesn't end here – funding problems may arise or unexpected challenges may appear.  But it's easier to roll with those punches when you're wearing some padding.
My Plush Office
I will likely never work for a company with plush, new age offices, but I am privileged in what I do have. I live for developing funding for local government projects, such as funding a new recreation center when the public insists a new revenue stream is unacceptable. These challenges are much better than a brand new office space.
Supplemental Reading