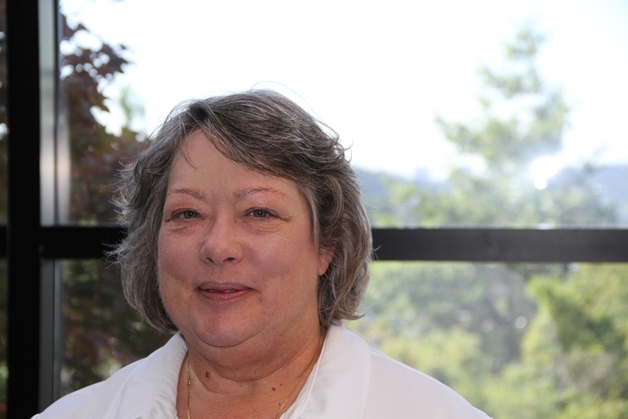 We're back with another installment of The Assistant series where we sit down with Assistant and Deputy City (& County) Managers to get their take on local government. Today we hear from Marilynne Beard the Deputy City Manager of Kirkland, Washington.

Background Check
Marilynne Beard (connect on LinkedIn) was hired in 1988 by the City of Kirkland as Finance Manager and promoted to Deputy City Manager in 2006. She has managed Finance, Human Resources, Information Technology and other support services. She oversaw all aspects of the annexation of the Finn Hill, North Juanita and Kingsgate neighborhoods which took effect in June 2011 which earned her being named "Deputy City Manager of the Year" by WCMA in 2012.
More recently, she has managed the overall coordination of the City's "Kirkland 2035. Your Voice. Your Vision. Your Future" initiative. Beard achieved the designation as an ICMA credentialed manager in 2012. She volunteers for the City of Bellevue Mediation program and is a certified public involvement practitioner. (Source)
Background Check on Kirkland, WA
Kirkland incorporated in 1905 with a population of 400. The primary concern of the new Kirkland City Council was the improvement of roads, buildings, and the Lake Washington shoreline. The two most successful industries in Kirkland's early history were wool milling and ship building. The first wool mill in the State of Washington was established in Kirkland in 1892. It produced wool products for Alaska Gold Rush prospectors and for the U.S. military during World War I.
Kirkland's ship-building industry began on the Lake Washington waterfront with the construction of ferries. For 20 years, most of the boats on Lake Washington were either built or repaired in the Kirkland area. The 1917 opening of the ship canal also opened Lake Washington to ocean-going vessels. By 1940, Kirkland's Lake Washington Shipyard was building warships for the U.S. Navy. More than 25 warships were built during World War II on what is now Carillon Point.
In 1968, the citizens of Houghton elected to join Kirkland to become one city with a population of 13,500. The City of Kirkland continued to grow. In 1974, the Totem Lake neighborhood became part of Kirkland. Annexation of the Finn Hill, North Juanita, and Kingsgate areas took effect on June 1, 2011 and the City of Kirkland welcomed more than 30,000 new residents. Today, Kirkland is a vibrant and thriving community of more than 80,000 people. (Source)
Lighting Round
First concert you attended
Probably Jethro Tull back in early 70's which of course dates me.
Complete the sentence: Before I die I want to…..
Travel to Italy.
The TV show Parks and Rec – good or bad for government? 
Not so good because it depicts most of the Parks employees as either bumbling or just strange.  It reinforces a stereotype that government can't get out of its own way.  That said, it's a funny show.
Best restaurant in King County.
I would say Canlis.  It's an institution in a classic Seattle location with a classic view and exceptional service and food.
Dream job as child. 
I thought I wanted to be an elementary school teacher and actually pursued a degree and teaching certificate.  It was only after I graduated and accepted my first assignment as a substitute that I realized it wasn't what I wanted to do.  And the moral of the story is that children and even young adults probably aren't ready to understand their true calling until they have had some time to be in the working world.  Discovering your natural talents can lead you to a more rewarding career.
Your ultimate mix tape.
Sixties and seventies rock (wide range from Beatles to Allman Brothers) with a mix of jazz and blues.
Longest public meeting you've been a part of.
One thirty am. If you have to say "good morning" when you leave, you know the meeting has gone too long.
Book that you are currently reading.
Three Wishes.
Q & A with Marilynne
What was your first local government job? 
Receptionist at a Family Planning Clinic for a County Health Department.
Give us three professional accomplishments that you are most proud of.
1) Managing annexation of 30,000 new residents to Kirkland – a 39% increase.
2) Growing the City's public outreach program.
3) Developing the "Crazy Marilynne's Guide to Finance" and "Crazy Marilynne's Guide to Staff Reports and Presentations" – training for City staff and adapted for community groups that has enjoyed many encore performances.
Tell us about three projects that you are currently working on. 
Probably the largest effort over the past year has been the "Kirkland 2035:  Your Voice, Your Vision, Your Future" public involvement strategy.  After the annexation of 30,000 new residents, the City was faced with updating all of its functional plans and its comprehensive plan at the same time.  The City Council called for a "robust" public outreach strategy that would involve a diverse cross-section of community interests and integrate the City's newest residents into one larger Kirkland.  The level of community involvement has really raised the bar and the interdepartmental coordination has been seamless.
Give us three tips for succeeding as an assistant city manager. 
1)  Your job is to make the City Manager or Administrator successful and to be a dependable source of support in running the organization. Remember who's the boss.  If you really want to be the boss, be a City Manager.
2)  Loyalty is everything.  Your manager needs to know that he or she can count on your support, knowing the you will be honest source of feedback.  If  at any time you don't feel you can be loyal to your manager, you may want to make a job change.
3)  Loose lips sink ships. Maintaining confidences is important to earning the trust of others and especially your manager.
If you were picking a starting five for those who assisted you in your career, who would be on the team? 
My first supervisor at the county who encouraged me to grow and let me work outside the limits of my job description.  My first female role model manager that taught me how to be aware of  how my style can work for me and how its needs to be modified to meet others with different styles half way.  One of my City Manager's that showed me what it looks like to be a wise leader.  My husband for understanding my whacky schedule and being the home anchor for our children when I was at a meeting.
Finding the right work/life balance is a constant struggle for many of us, what is your approach to maintaining your personal life while leading a successful professional career? 
Knowing when to let go of an issue.  You can't solve every problem or take responsibility for everybody's success or failure.  I use my off-work time to not work and consciously turn to other activities to transition from work to home. I worry about a lot less these days.
(Complete the sentence) Local government is……
One of the best places to directly impact people's lives in ways that are tangible and basic to their pride in their community.
If we ever encounter you on an interview panel, give us a few specific tips for making a good impression.  
Stay on topic, be brief and have fun.
What does city management look like in 2020?
Well that's just around the corner!  My hope would be that it would look like a stable career for people that is less vulnerable to the political winds of change.
Finally, would you encourage your children to consider local government as a career? 
Absolutely.  I am current engaged in just that.
Supplemental Reading
Kirkland Annexation Information
Kirkland's Deputy City Manager Marilynne Beard named WCMA president