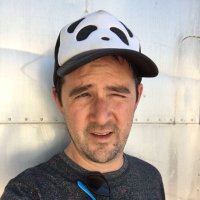 Matt Maez

Digital Engagement Specialist, City of Albuquerque, NM
---
So far, what's your proudest accomplishment in 2019?
Joining ELGL, of course! Aside from that, I am about to launch a Flash Briefing Skill on the Amazon Alexa platform to provide a daily status update about City services, news, and events which is very exciting.
Valentines Day is in February. What do you "love" about your job?
I love the ability to use creativity to improve communication with residents and address challenges that the City of Albuquerque is facing.
(Complete the sentence) Before I die I want to…
Ride in a hot air balloon! We are home to the Albuquerque International Balloon Fiesta. Over the course of 10 days, nearly 800 hot air balloons fill the skies over our City. Despite having lived here for 17 years, I still haven't had the opportunity to ride in one. Hopefully it will happen sooner than later.
10 Year Challenge! What were you doing in 2009? How did it help you reach your current position?
10 years ago I was running new student orientation at the University of New Mexico. Since then, I have been able to create an Online Tutoring Program for UNM, which led me to the field of digital engagement. Today, I oversee the City of Albuquerque's website, high-level social media accounts, mobile & voice application development, and more! Working at a large public university feels surprisingly similar to working at a large municipal government.
(Complete the sentence) The first time I heard about ELGL was…
…in the lead up to #CityHallSelfie Day! I am also a huge Parks & Rec fan (I re-binge-watched the show while applying for my position at the City), so ELGL was a natural fit once I learned more about the organization.
What question should we have asked? What's the answer?
Which P&R character are you? I like to think of myself as a combo of Leslie, Tom, and Ben, but in reality I'm totally a Chris.
---
Welcome to ELGL! We profile our members so you can learn more about them and also connect on Twitter and LinkedIn to grow your local government network! Reach out to our new and renewing members and strengthen your local gov community.