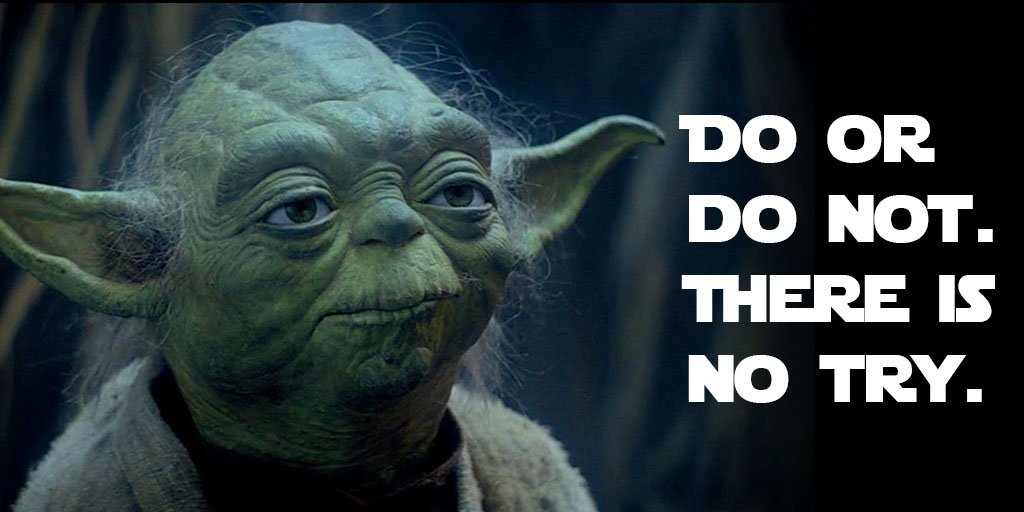 As a mega Star Wars fan, it is my duty to write a Star Wars themed Morning Buzz. I went through all my favorite Star Wars quotes and found five that are the most relatable to local government employees.
*Note, these are in no particular order.
---
"Your lack of faith is disturbing." ­­– Darth Vader


I think we've all been in the situation where we work on a proposal or a staff recommendation on a decision to an elected body, just for it to be ignored or heavily questioned. Once, I was a management analyst in another PA community. I worked with the Public Works staff to develop a pavement condition index and map out what roads needed to be repaired and repaved to sustain the infrastructure. My conclusion was an increase in the paving budget, which could lead to an increase in local taxes. The elected body decided to go in a different direction. This was a learning moment about the important form of government, however, it still led me to think back to this Darth Vader quote.
---
"Never tell me the odds!" — Han Solo

via GIPHY
This quote speaks to any dreamer and anyone that tries to push the envelope. In local government, we are always trying to make the community a better place with heavy odds against us. I try to take the approach of not thinking about these odds. Instead, I think about the positive results that the work I'm doing will make in my community.
---
"Help me, Obi-Wan Kenobi. You're my only hope." — Leia Organa
All local government employees should feel like Obi-Wan hearing this message from Leia. We should all take the time to hear from residents. I have strong belief that local governments should not be a barrier, but a resource. YOU could be their only hope.
---
"Heeded my words not, did you? Pass on what you have learned. Strength. Mastery. But weakness, folly, failure also. Yes, failure most of all. The greatest teacher, failure is." – Yoda
We are human and we make mistakes. It is what we do after these mistakes that is important. You legitimize yourself and your organization when you admit to failures and mistakes. It is important to not let your ego get in the way. Learn from these failures and utilize them to make you a better person and professional.

via GIPHY
---
"Do. Or do not. There is no try." — Yoda
Sorry, another Yoda quote. This one has impacted me almost daily in my local government career. When working with the public they expect excellence. We are all local government Jedi using our wisdom to bring balance to the community; we must do, not just try.
---
What I'm Reading: Star Wars–Thrawn
This story takes place during the Episode 4-6 timeframe in the Star Wars universe. It's a really interesting story to see how General Thrawn manipulates his way to the top of the Imperial Army.
What I'm Listening to: John Williams

What I'm Watching: The Goldbergs
This sitcom based on a family in the 80's covers the peak fandom of the original Star Wars trilogy in Season 1 Episode 2.