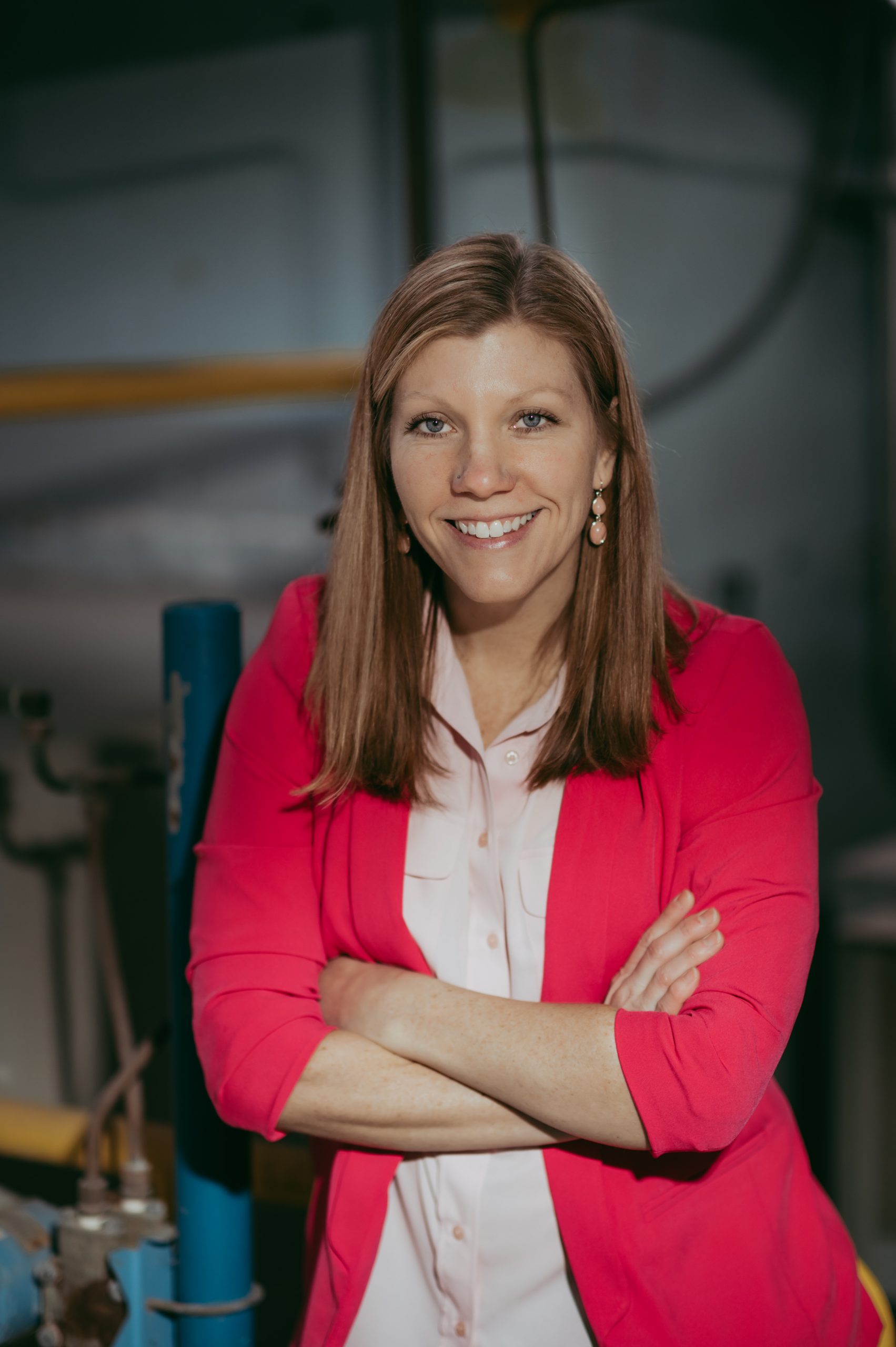 Meet the Transformative Water Leadership Cohort! We're profiling the local government leaders who were accepted into this cohort to build resilient organizations that are unafraid to try new things, reform and improve business processes, and encourage empathy throughout the organization.
---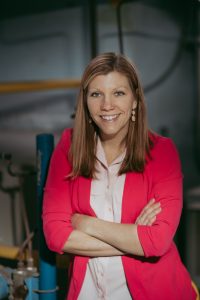 Brianna Huber
City of East Moline, IL
Director of Water Filtration
Connect: LinkedIn
---
How would you explain your job to someone you just met?
I am a public servant, providing clean, safe water to residents' tap. As the Director, I use science and data to oversee day-to-day water treatment and operations, as well as maintenance of our utility facilities. I am responsible for managing employees, managing our budget, strategic and capital improvement planning, asset management, emergency management, community outreach, education and communications, ensuring adherence to EPA regulations, compliance reporting and water treatment itself. In my position, much of the work I do involves looking at the big picture and then drilling down to the details to identify areas and means of improvement through treatment innovation and optimization, energy efficiency, asset management, and community engagement.
What is something you think is cool that most people think is boring?
I am a sucker for strategic planning! Something about identifying goals and action plans, implementing them and seeing those goals become reality really excites me.
What was your path to local government work?
My journey to local government started as a Phlebotomist and then Medical Laboratory Technologist while I was completing my undergraduate degree. About a year after graduating, I transitioned into a local public health department, completing a short stint as Lab Team Lead before moving into a Child Health Consultant position. After 6.5 years with the health department, I took a position as Chemist/Assistant Department Head with the City of East Moline Water Filtration Plant. I spent 6.5 years in that position before transitioning to Director about 18 months ago. I am the first female Director in my public works department!
Where does your to-do list live?
Hmmm, it is smattered in a few places…a sea of post-it notes, as tasks on my phone, and in Asana.
What's a local government topic or trend that you think more people should know about?
A couple things come to mind. First, as a female in a male-dominated industry, diversity, equity and inclusion are at the top. While the focus is not broad enough to cover all of local government, I founded a nonprofit, Her2O®, to better recruit, integrate, support and retain women in water and sanitation. Both the water and sanitation sector and local government have so much work to do in the DEI arena, and in areas far beyond simply including women. DEI is such a vast field! We need DEI incorporated into all areas of local government, from recruitment, workspaces and management to ordinances, regulations and procurement. The second item that comes to mind immediately is modernization. In general, local government, and water and sanitation utilities in particular, are operating on methods from the 20th century. Technology and techniques have changed so much and are changing so rapidly. We are missing opportunities to perform better, deliver better services, and enhance community trust by continuing to watch innovation pass us by.
Which artist was the first music purchase you made? What format was it (e.g. tape, CD, download…)?
New Kids on The Block on cassette tape, of course!
What question should we have asked you? What is the answer?
What are your greatest personal and professional accomplishments? Answer: personal is summiting Mt. Kilimanjaro and completing my degree programs (BA, MS, MBA), professional is founding Her2O, transitioning my utility from reactionary to preventative asset management, embedding a culture of emergency management in my utility, and launching an internship program within my utility.