Meet the Transformative Water Leadership Cohort! We're profiling the local government leaders who were accepted into this cohort to build resilient organizations that are unafraid to try new things, reform and improve business processes, and encourage empathy throughout the organization.
---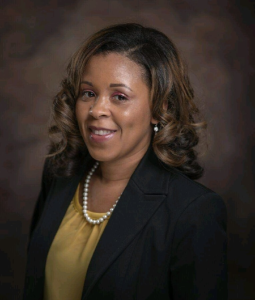 Keyana Walston
City of Rocky Mount, NC
Project Manager-Management Analyst
---
How would you explain your job to someone you just met?
My role as a management analyst is positioned in the city manager's office. The role offers hands-on experience in city management functions, influence, leadership, and the ability to dive into the proverbial rabbit hole in pursuit of inspiration and learning. Every new day brings new challenges as my job differs from day to day. I collaborate with and support several departments with their annual operating budget, capital improvement plan as well as any other task assigned. I have a heart for public service and often times love when I get a chance to work out in the community versus being behind the desk.
What is something you think is cool that most people think is boring?
I used to think cleaning was cool and really enjoyed it, now it's become more of a task; although I'm still not at a point where I want to contract a company to clean my house, lol.
What was your path to local government work?
I started working for a mutual fund administration company right after college and quickly transitioned to state government. After working for state government for 6.5 years as an auditor, I transitioned to my first local municipality. My tenure with the Town of Zebulon as their Accountant II ended also after 6.5 years. My current local government experience with the City of Rocky Mount as a Management Analyst started in March 2020 right before the pandemic. I'm am very happy I made the transition from state government to local government in 2013, it has been very rewarding.
Where does your to-do list live?
My to do lists will more than likely forever live on notepads and sticky notes. I love a good handwritten checklist.
What's a local government topic or trend that you think more people should know about?
I feel like Diversity, Equity, and Inclusion has been trending lately as well as how to utilize ARPA funds.
Which artist was the first music purchase you made? What format was it (e.g. tape, CD, download…)?
Honestly I don't remember the first artist purchase I made, if I had to guess maybe Mariah Carey and it would have been a CD.
What question should we have asked you? What is the answer?
What's your favorite pastime? Listening to music, shopping, traveling, trying new restaurants, and roller-skating!