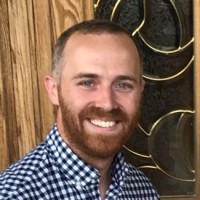 Andrew Phelps
What's an interesting project or issue you're currently working on?
Understanding new vehicle tracking/management use cases for the various types of government vehicles.
If you could have coffee or a beer with any famous person, who would it be and why?  
Steve Carrell – I'm a huge Office fan but also love is origins on Daily Show and think he'd have a great mix of smarts and humor. Definitely having a beer though. For the same reasons, if fictional characters are allowed, I'd probably choose Tom Haverford.
What was the first cassette tape/CD/download that you ever purchased? 
Cassette – Mighty Ducks Soundtrack (the original)
What job on your resume or LinkedIn was most formative for you? Why? 
Director of Enterprise Development at Odyssey Logistics. It was my first extensive cross-department/cross-business unit/subsidiary role where I was forced to learn how cross-sell internally and externally, as well as learn how to manage up and across generations/needs/roles etc.
(Complete this sentence) The one thing that I think is missing from local government is….
more cooperative innovation projects with private sector (i.e. hack-a-thon type events).
What's one question we should have asked you? What is the answer?  What's the one thing you're hoping to get from joining ELGL? 
What book have you given/recommended the most to others and why? Moneyball by Michael Lewis. It's a great sports book but reading between the lines it's also a great story about David finding a way to beat Goliath.