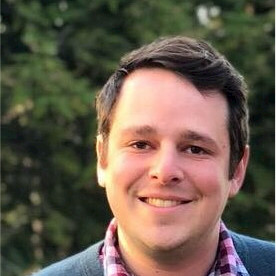 Dan Groberg
Executive Director at Montpelier Alive
---
If you had to live in a different city, what city would you choose?
I lived in Pittsburgh previously and that was a pretty great city. I really appreciated the neighborhoods within the bigger city.
Storytelling or innovation? Which is the most overused word in local government?
Synergy? Silos?
What year would the most important in your life? Why?
2018. My wife and I welcomed our first child, and I started this new position as director of our downtown organization.
(Complete this sentence) The one thing that I think is missing from local government is….
Operating from a place of abundance rather than scarcity
What's your area of expertise? This is not necessarily just your department, but something about local government work that you love learning about, implementing, and talking through with others:
I love connecting people with others and watching those connections blossom. As the downtown organization, we're at the heart of the community and people often turn to us for referrals or help.
---
We profile our members so you can learn more about them and connect with them on social media. It also helps to learn a little more about what they believe in and what they're working on.