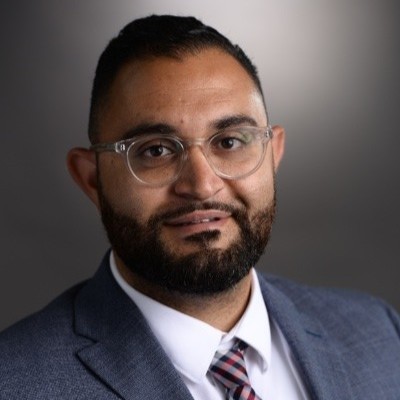 peter aziz
What's an interesting project or issue you're currently working on?
City Designation of Little Arabia in the city of Anaheim
If you could have coffee or a beer with any famous person, who would it be and why?  
Boutrous Boutrous Ghali, one of the few Coptic citizens of Egypt appointed to the highest Office of UN as the foreign ambassador of Egypt to the united states. The Coptic People in Egypt are the largest indigenous christian minority of the middle east from Egypt. I would want to have coffee with him because I would be curious to know how he would navigate much of the civil society in a post Dictatorship. Knowing the level of personalities and corruption in the country I would try to find ways to apply that to even local city government as our current state has become exceedingly polarized.
What was the first cassette tape/CD/download that you ever purchased? 
Oh! this is embarrassing, I want to say Aqua's barbie girl cd, it was the early 90's.
What job on your resume or LinkedIn was most formative for you? Why? 
my tenure with the City of Redondo beach. I obviously spent a long time there and much of my growth had been with the city. however, the growth eventually stopped. because the city doesn't offer much diversity in terms of opportunity for upward growth out of parks and recreation.
(Complete this sentence) The one thing that I think is missing from local government is….
Innovation. If local government is able to balance their budget or at least allocate funds for civil and social innovation it would leave enough room for a safety net for the city in so many ways, socially, technologically, financially etc.
What's one question we should have asked you? What is the answer?  What's the one thing you're hoping to get from joining ELGL? 
where is your current local government missing the mark in being able to meet the needs of its youth, and most vulnerable population? I would answer this with upward economic mobility, and jobs training. We once had a program called beach cities one stop, and it provided a lot of support for families that were financially strapped, but provided internships for students in high school to be introduced into local government, and now many of those counterparts of mine are doctors, teachers or myself looking to get back into local government.