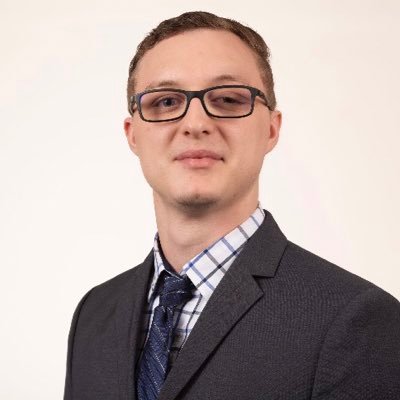 Zach Lewis

So far, what's your proudest accomplishment in 2019?
I am currently working on my MPA at North Carolina State University, and am a Graduate Public Policy Research Assistant to a Professor of public policy. With his guidance, I was offered and signed a contract with the Oxford Encyclopedia of Political Research to author a couple of articles on public policy! (My first official writing gig!)
Valentines Day is in February. What do you "love" about your job?
Currently working with public policy, I thoroughly enjoy brainstorming and researching new and innovative ways of increasing citizen engagement within the the public policy process, and working directly with the public.
(Complete the sentence) Before I die I want to…
travel around England and Scotland visiting the birth places and resting places of famous English and Scottish writers, touring all of the castles along the way! That, or going out to lunch with Rowan Atkinson (Mr. Bean is my spirit animal).
10 Year Challenge! What were you doing in 2009? How did it help you reach your current position?
In 2009 I was a freshman in high school….. likely thinking about baseball and not at all about my future career plans.
(Complete the sentence) The first time I heard about ELGL was…
at the 2018 Winter North Carolina Local Government Budgeting Association conference. Shout out to Josh with the City of Durham!
What question should we have asked? What's the answer?
Does pineapple belong on pizza? There really is only one answer…. no.
---
Welcome to ELGL! We profile our members so you can learn more about them and also connect on Twitter and LinkedIn to grow your local government network! Reach out to our new and renewing members and strengthen your local gov community.