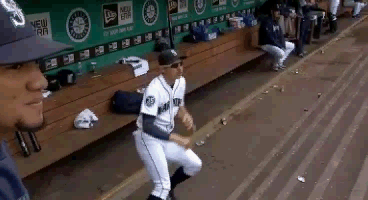 It's never too early to start planning for the 101st ICMA Conference in Seattle this September. Phil Smith-Hanes, Humboldt County, CA, gives you insight on everything from the best food to best sessions. 
Mixing In Perfect Harmony at the ICMA Conference

By: Phil Smith-Hanes – LinkedIn and Twitter
It's that time of year again… Well, actually, that time of year will be the fall, but it's the time to start planning for that time of year. I'm talking, of course, about the 101st ICMA annual conference  in Seattle, WA– the premier gathering of local government management professionals from around the world. The preliminary program has been posted and registration opens on Thursday (weird, it's usually a Monday), June 4th at 9 a.m. Pacific.

With all due respect to Frasier, Starbucks, grunge rock, the Fish! philosophy, sex columnists who pursue open adoption, and football traditions brazenly stolen from East Texas, Seattle has never been my favorite city in the Pacific Northwest. But I'm going to give Seattleites another chance to impress me Sept. 27-30.
My first ICMA conference was in the other Washington (DC) in 1996. Since then, I've been to 12 others (once without even registering – shh, don't tell anyone). Over the years, the "regulars" in my age group have developed various approaches to this most iconic of local government conferences. One friend says she goes for three reasons: to catch the tour bus and see a new city, to hear the keynote speakers and renew her commitment to this profession, and to reconnect with friends she only sees once a year. If she actually makes it to any of the sessions, that's gravy. I'm a bit more of a traditionalist in going to hear the breakout speakers, but I will admit that other conferences have stronger educational content. Nonetheless, there are some things hidden in the schedule that I consider gems. So whether it's your first conference or your fifteenth, here are my tips:
Get there on Saturday (or even Friday if you can). Although the conference technically doesn't begin until Sunday afternoon, there's a lot that goes on earlier. There's an "exchange" program for assistants on Friday (see p. 22 of the preliminary program). I did that once and made some great contacts. Saturday morning will feature ICMA University courses (higher quality than the conference sessions, but they are an additional cost). Saturday afternoon will feature the same city tour that will be offered again Sunday morning. Saturday evening will be the first reception event (usually in a cool location, but again an extra cost). Full disclosure: I'm not going to able to take my own advice this year, due to a commitment at home on Saturday evening.
Hit it hard Sunday morning. There's a fun run in the morning, followed by meetings of lots of various task forces. This is also when you can participate in speed coaching. About lunch time, each of the regions will have a regional meeting. These are typically lightly attended but are a great opportunity to meet the regional vice presidents. Following the regional meetings are the women's luncheon and the county administrators' idea exchange (both valuable). Then it's the actual opening session, leading directly into the welcome reception and then ELGL's mixer.
Mixing in Perfect Harmony – Sunday, Sept. 27, 7–9 p.m.
ICMA's new partnership with ELGL at the networking mixer in Charlotte proved that two great organizations can be even better together. Join us for an evening of conversation, fun, and surprise entertainment following the Welcoming Reception. Mix and mingle at this hosted event. Wear your name badge and bring your business cards! The event is free, but registration is required as space is limited. RSVP: elgl-icma.eventbrite.com
As an aside, I'm super-excited about this year's opening keynote. I've used his TED Talk with our staff and can't wait to hear more!
Monday there's an inspirational breakfast (since you skipped church on Sunday). Only once in 13 tries have I been out of bed and dressed by 7 am on Monday, but it was a great event (and the food was just what my stomach needed after the previous night's festivities). That will lead into the keynote and then all the day's sessions. Monday is also the day of the assistants' luncheon. Honestly, that event has hit both ends of the bell curve in terms of quality over the years, but I hear @kepinkos is gonna knock it out of the park this time.
Monday afternoon there are a number of special sessions, including a couple for emerging leaders. These will bleed into an array of evening receptions. Hint: the one sponsored by the Japanese local government center usually has great food and is lightly attended; great opportunity to network with international guests.
Sunday and Monday are typically the nights for post-session partying.
(By Tuesday, everyone's worn out and focused on the flight home – although the 100th anniversary party last year in Charlotte was a great exception to the usual Tuesday lameness; perhaps Seattle will continue this new tradition with their EMP reception, but Stan & I are headed to a Mariners game – $5 outfield tickets!) There are a TON of receptions on Monday, including a couple Monday Night Football parties. You're not going to make it to all of them, so at some point just give up, establish a base and text your friends to join you.
Tuesday morning you'll have a gap in your schedule after the keynote. This is the annual business meeting, which is important but not necessarily riveting. View it as an opportunity to get that coffee that you'll need by this point (unless you are superdedicated). Following that, it's back to sessions (which typically end early so you get a break before the evening event – if you're still in the convention center at 5 p.m. you might be the only one).
Those who have to get to a different coast bug out early on Wednesday, so the sessions are sparse. If you are sticking around, the University Forums are a good bet (and, unlike the Saturday sessions, no extra cost), but require pre-registration.
Well, there you have it. My perspective based on a baker's dozen of these conferences. Hope you enjoy your conference and say hi if you see me roaming the halls!