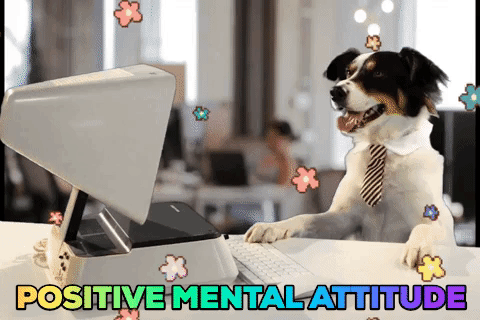 Right Now with Nick Smith (Linkedin/Twitter)
What I'm watching:  YouTube videos about completing the side missions in Red Dead Redemption 2 (I'm thisclose to being 100% done, y'all).
What I'm listening to:  The Hold Steady – Stay Positive
Good morning, everyone!
I was just reading Kendra Davis' recent Morning Buzz trying to figure out which 500-700 words I was going to write this morning, and I was inspired by the idea of screwing up, something that I'm very familiar with, and I wanted to piggyback on her idea and tell you about an idea that I've only semi-recently been introduced to by my fantastic friend and fellow ELGL-er Hannah Lebovits: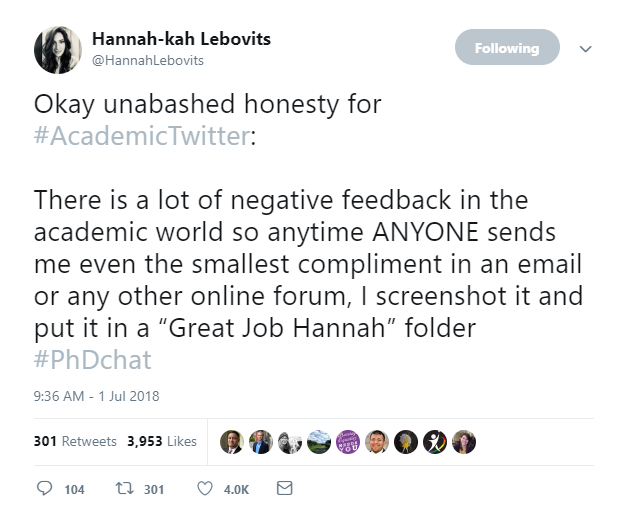 (I wanted to embed this tweet but I couldn't figure it out, here's a link)
Being the end of the year, I've been reflecting on this advice for awhile now as I look toward 2019, and I have to say, since reading this on July 1st I've amassed a few things that I'm really happy about. What's even better is the chance to revisit them whenever I need a quick shot of positivity. Few of them are major, most of them are just screenshots of emails when my boss told me that I did something well, but that's the funny thing about positivity: it doesn't take much. Sometimes, literally any is enough. The thing about it is, without this advice, I probably would not remember that on September 10th, I got an email from Twitter Government thanking me for my efforts in helping them to remove spam bots from their platform — and in those times when I do get down on myself, I almost certainly wouldn't remember it.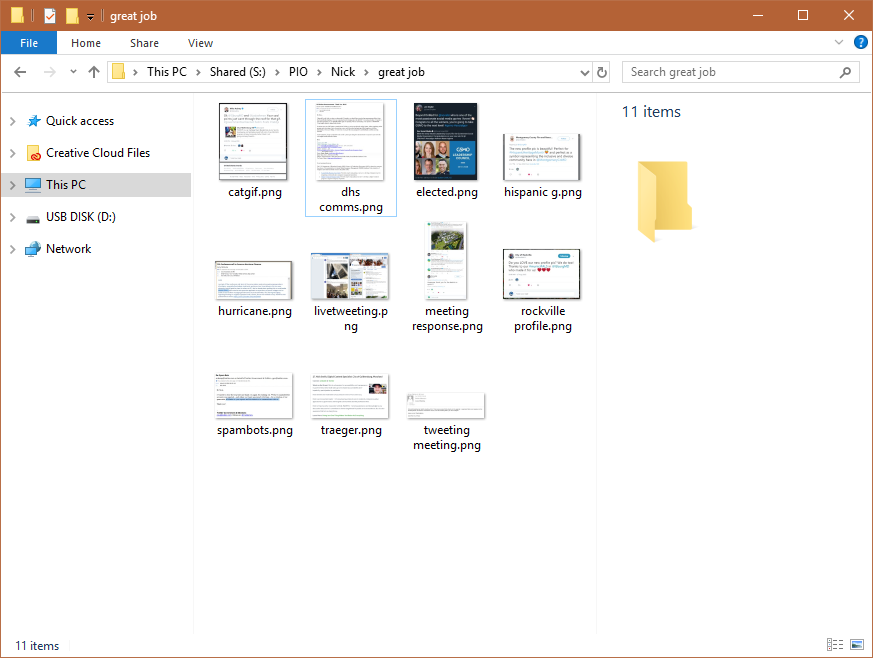 Of course, this is all part of a larger effort — back when I was unemployed and adrift and depressed after finally graduating college, my therapist suggested that I could gain some sense of control over my life by writing down some goals, and revisiting them periodically. Now, 4 years later, I have a huge collection of files in my Google Drive that represent my personal mission and vision, as well as all the roles and goals that I try to own up to everyday — and if I'm being honest, there are a lot that are pretty reasonable that I just haven't met, because I'm human.
But there are many that I have met, and even with this living act of documentation, I didn't even realize I was doing as well as I was until weeks after Hannah's tweet. So to bring it full circle, this is a great way to help you stay positive, and in the borrowing spirit that this post has been founded on, it seems fitting to close with the lyrics from the song at the top of the post: It's one thing to start it with a Positive Jam / And it's another thing to see on through.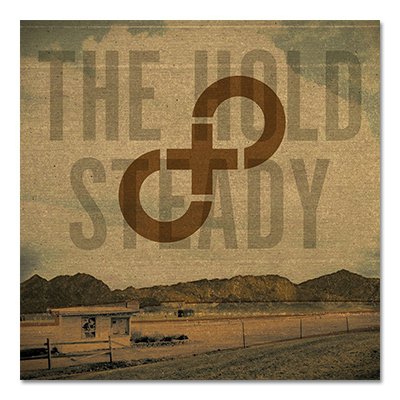 Have a great Monday, ELGL, and stay positive — and if you do, take notes. You might need them later.