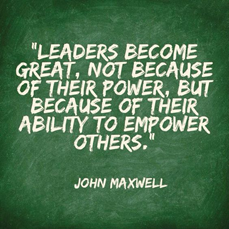 Today's Morning Buzz is brought to you by Christopher Leonard, Administrative Supervisor for the City of Fort Lauderdale. You can connect with him via LinkedIn
---
Based on my positive experience with higher education, I knew I would seek the opportunity to return to the classroom after obtaining professional experience; to give back to others as my professors had done for me. I was fortunate to have teachers and professionals that cared enough along the way to offer professional development opportunities and guidance. My career started when I went into direct service as a case manager, working with vulnerable groups. I found great reward in working directly with clients and families to assist with their needs. Following this experience, I had the opportunity to become an administrative grant manager. In this position, I was able to help people through monitoring and compliance of direct service programs. It allowed me to continue to work with the agencies that provide direct services. In doing so, I became more aware of positions that could provide employment opportunities, volunteer opportunities, or elected leadership positions to help advance one's career in public service.
This past Spring, I was given the opportunity to take my experience back to the classroom.  Based on my extensive experience related to case management, I was offered a position to teach the principals of case management to over 20 students in an associates level program. This was an extremely exciting endeavor, partly because I understand the value of proper case management and the importance it plays in serving the community, but also because this was my opportunity to share my experience with others. I have found a new way to help people, by teaching students the skills to become a case manager and provide service in an ethical and effective manner. It is so incredibly important to share our knowledge, especially as an investment in the next generation of leaders. I have since been offered to teach multiple sections of case management and related classes such as crisis intervention and aging. I am excited to continue to offer my knowledge and experience to help others in this capacity.
I encourage everyone to consider opportunities to lead by learning, listening, and teaching.  How can you leverage your experience to empower others?