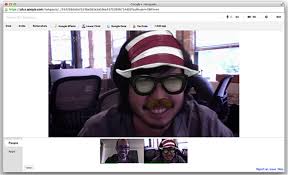 This is another installment of an ELGL original content series titled "An MPA From My Apt." by University of Southern California MPA distance graduate program student Josh Halladay.  Halladay is sharing his experiences with a distance learning program in the hopes of providing perspective and support to other students who are pondering a degree using a distance or online program.
What USC isn't Doing
What isn't USC doing?  The first thing that comes to my mind is removing the 'interim' from football coach Ed Orgeron's title.  As the local college football fans might know, USC knocked off #4 ranked Stanford, clearing the way for the Ducks to go to the Rose Bowl.  This was the first weekend that my friends from the U of O did not call me a traitor for trading in my green and yellow for cardinal red and gold.
Well, that was the first thing that came to mind.  The next has to do with my online MPA program.  I have neglected my online MPA column in favor of my Job Search (and accompanying column) but I am attempting to right that with this post and a follow-up MPA discussion with Rafael Baptista, author of the column "Carolina on my Mind," coming in December.  I want to inform you of this fairly easy step my university could take to improve the online experience.  Perhaps some of you who donate to your alma maters  (I will once I get a handle on this student debt) might make these suggestions, that is, if they have an online program *cough* Wyatts and Anthony Hooper *cough*.
As I have mentioned in previous posts, one of the biggest factors missing from my program is camaraderie amongst my cohort.  Another of equal measure is minimal contact with my professors (thanks to the internet this isn't that big of a detriment to my learning but I'll save that for later).  There is a solution that would address both of these drawbacks.
What do you occasionally do after a hard days work at the office?  Go to a happy hour, have a few drinks, digress, socialize, network, all rolled into an hour.  What could USC do to improve socialization amongst students and professors alike?  Happy hour of course.
One of my classmates has taken it upon himself to organize Google Hangout happy hours, every other Monday or so.   A few people cram into a Google conference room and then talk about classes, about professors, and about unrelated things.  It's a great way to bond with one another.  The reoccurring joke is that the happy hours are 'bring your own beer.'  However, turnout has been low because Google Hangouts can only accommodate so many people.   Further, the program doesn't advertise the events.
So, returning to the original question, what isn't USC doing?  Facilitating social interaction between its students, and students with professors.  What could USC do to fix this?  Create happy hour forums.
Pick a day, once or twice a month, to invite students and professors to congregate online.   If the University made available a few of the online classrooms, more people could participate.  You could put a couple of professors in various rooms and allow the students to freely fluctuate between them to engage the professors, other students, or just listen to the off the clock wisdom these intelligent people have to offer.  It would be like a free networking event, but even better because you could drink without having to worry about getting home.
Compared to setting up an online curriculum and website that houses all of the course information, lending out a few virtual rooms once or twice a month and convincing professors to join would be simple.  Yet it would make the program far more interactive.  And the first topic of conversation would probably be how good of a job Ed Orgeron is doing coaching the football team.
Supplemental Reading