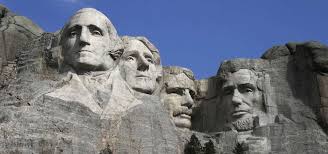 It's Mount Rushmore season for ELGL members. We're asking for your top four list on a variety of topics.
---
Ashley Reichert
Washington County, Wisconsin – County Clerk
---
County Departments 
County Clerk's Office (Where I currently work as the County Clerk – I started my 4 year term in January 2017)
Sheriff's Department (Where I worked as the Sheriff's Assistant, prior to being elected as the County Clerk)
Planning and Parks Department (Where I first started with the County)
Administration (I never officially worked in Admin, but had filled in for about a month)
 Snacks
Guacamole & chips
Any kind of fruit
Carrots & Ranch
Taco Dip
Office Pet Peeves
Lack of communication
Lack of innovative ideas or willingness to try new ideas
Not taking responsibility for mistakes
Lack of understanding
Issues Facing Your County
Budget deficits
Turnover of personnel (retirements/onboarding new employees)
Unwillingness to change (this is slowly beginning to change)
Roads (City and County issue)
Holidays
Christmas
Thanksgiving (it lands on my birthday every five or so years)
Birthdays (Birthdays can be considered a holiday, right? I may go over the top with my kids birthdays…yes, I'm one of those people)
Easter
---
Previously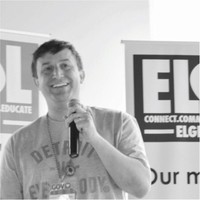 ELGL C0-Founder. Interim Communications Manager for the City of Tigard, Oregon.