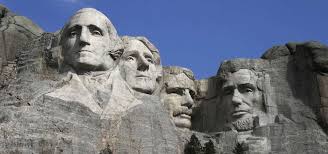 It's Mount Rushmore season for ELGL members. We're asking for your top four list on a variety of topics.
---
Craig Crossette
Graduate Assistant, Public Policy Management Center; President, ASPA-KS
Connect: LinkedIn
---
Challenges facing local government 
Working through societal divisions.
Addressing intergenerational equity.
Labor talent retention.
Citizen engagement/participation.
Dinner Guests
Gregg Marshall
John Bardo
Bob Denhardt
Richard Florida
Holiday Songs
Jingle Bell Rock
Rudolph the Red Nose Reindeer
Monster Mash
Winter Wonderland
Secret Talents
Binge Netflixing
Freestyle rapping
Predicting Wichita State basketball victories over Kansas
Dirt track race car driver
Months
December
January
February
March Madness!