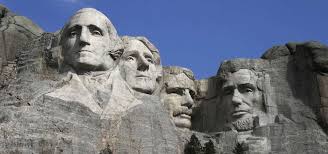 It's Mount Rushmore season for ELGL members. We're asking for your top four list on a variety of topics.
---
Danielle Rogers
Community Marketing Manager, City of Newton, Iowa
---
Issues Facing Newton
Executive, market rate and workforce rental housing.
Improving external communication as the way residents get information continues to change.
Innovative ways to help supplement city funding on projects.
Succession playing for leadership in government and non-profits as well as businesses; attracting young professionals and young families to get involved in every aspect of our community.
Iowa Attractions
Iowa Speedway; The Fastest Short Track on the Planet hosts three race weekends including NASCAR XFINITY races and Verizon IndyCar races.
Maytag Dairy Farms; home of the world-famous Maytag Blue cheese.
Valle Drive-in; one of four drive-in theaters in Iowa still in operation and is also the oldest (it opening in 1948).
Newton Arboretum & Botanical Gardens; managed by the non-profit Project AWAKE, the gardens offer a serene place to enjoy the great outdoors while surrounded by plants, trees, water features, community art and a nature center.
Gift Ideas
Books
Warm socks
Dark chocolate
Coffee
Dinner Guests
Anthony Mason
Dan Rather
Norah O'Donnell (Can you tell I'm a journalism major and news junkie?)
Peter Sagal
Fears
Spiders
Elevators
Clowns
Mascots