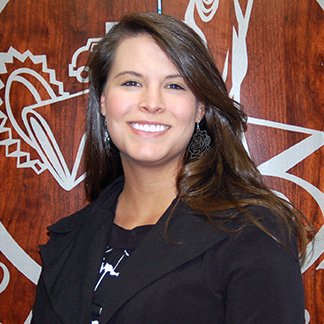 In this series, ELGL members reflect on how their life has changed from 2008 to 2016, and look forward to where they'll be in 2024. ELGL members can sign up to share their experiences at My Life in Presidential Terms. 
By Rachel Kelly, City of Burlington, NC, Director of Public Affairs, LinkedIn and Twitter
2008
I was starting my last year of graduate school when President Obama took his oath of office.  It was a scary time. I knew I wanted a career in local government and I always figured an MPA would guarantee a solid career doing meaningful work in local government. I followed all of the right steps: working hard in high school to get a college scholarship, working hard in college to get into graduate school, and working hard in graduate school get my foot in the door in my career field of choice. However, the great recession took certainty away from us and the MPA that I was so close to earning wasn't going to guarantee me anything. I struggled to find a paid internship and I panicked about my ability to find a job after graduation, let alone a career.
I was incredibly lucky to not only find an internship in 2009 but to make connections that made it possible to accept my first full-time job in local government before I even walked the stage to accept my MPA in December of 2009. While I had to work a second job to pay the bills, I was grateful to be serving citizens, meeting colleagues across the state, and scratching the surface of all there was to learn about working in local government.
As the economy began to stabilize, so did my life. I met my future husband.  I dropped the second job and accepted a new position working for a larger community in the field of government communications. Facilitating two-way communication between residents and the government is truly what sets my soul on fire and I was pinching myself to believe that I was given the opportunity to do it as my living.
2016
I'm still working my second "big girl job" although my job title has changed and my responsibilities have increased. I am challenged daily to solve problems, think creatively, and engage our residents in new and different ways. I'm surrounded with incredible coworkers, am fortunate to have wildly talented individuals working for me, and am continually humbled to be considered a part of our municipality's leadership team.
I've learned to cope with change as elected officials and managers have come and gone. I have embarrassed myself with a couple of very public screw-ups but have learned from my mistakes and have moved forward to be better at what I do. I've given grace and I've received it. This career is ever changing, but the mission of service stays the same and that's what keeps my passion strong even as I approach my sixth year on the job.
I woke up one day this year and realized that I'm 30! I still can't figure out how it happened. I still feel 24. I still think I'm the youngest person in the room at work and I can't quite realize that I'm not the "baby" any more and that some people actually look to me for guidance now. It is surreal. I may not feel 30, but I look it; I'm a married homeowner with more than my fair share of grey hairs.
2024
What will the future hold? This question was easier to answer in 2008 than it is today. I may not be certain of what position I will hold eight years from now or even with which employer it may be, but my passions in local government have grown and changed.
My wish for my 38 year old self in 2024 is that she will still be doing meaningful work and that she will be in a position where she can ensure that the work of those around her is meaningful as well. I hope she can help move a local government into an organization with strong vision that works together to make sure that everything works in concert toward achieving that vision. I hope she can be known as a breaker of silos. I hope she will help align work with values and I hope that she makes sure that women in her workplace are empowered to be incredible contributors to the community, to their families, and to themselves.  I hope the Rachel of 2024 never forgets where she came from or where she is going and that she remembers that life isn't just about doing a good job at work, but it is also about making memories that last a lifetime.
Supplemental Reading
Previously