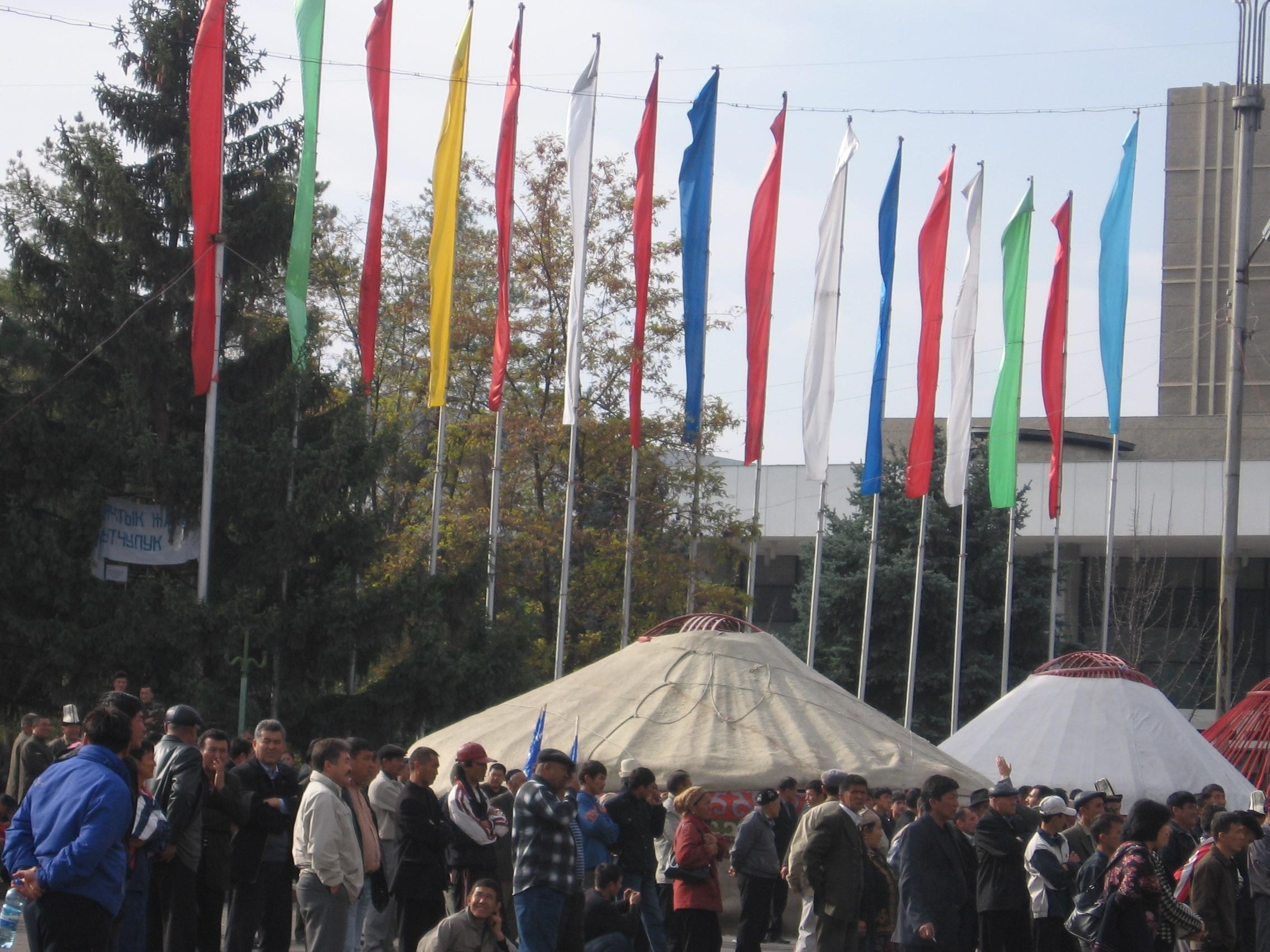 In this series, ELGL members reflect on how their life has changed from 2008 to 2016, and look forward to where they'll be in 2024. ELGL members can sign up to share their experiences at My Life in Presidential Terms. 
By: Rosemary Carroll, LinkedIn & Twitter
2008: Civic Diplomacy
"Observe good faith and justice toward all nations. Cultivate peace and harmony with all." – George Washington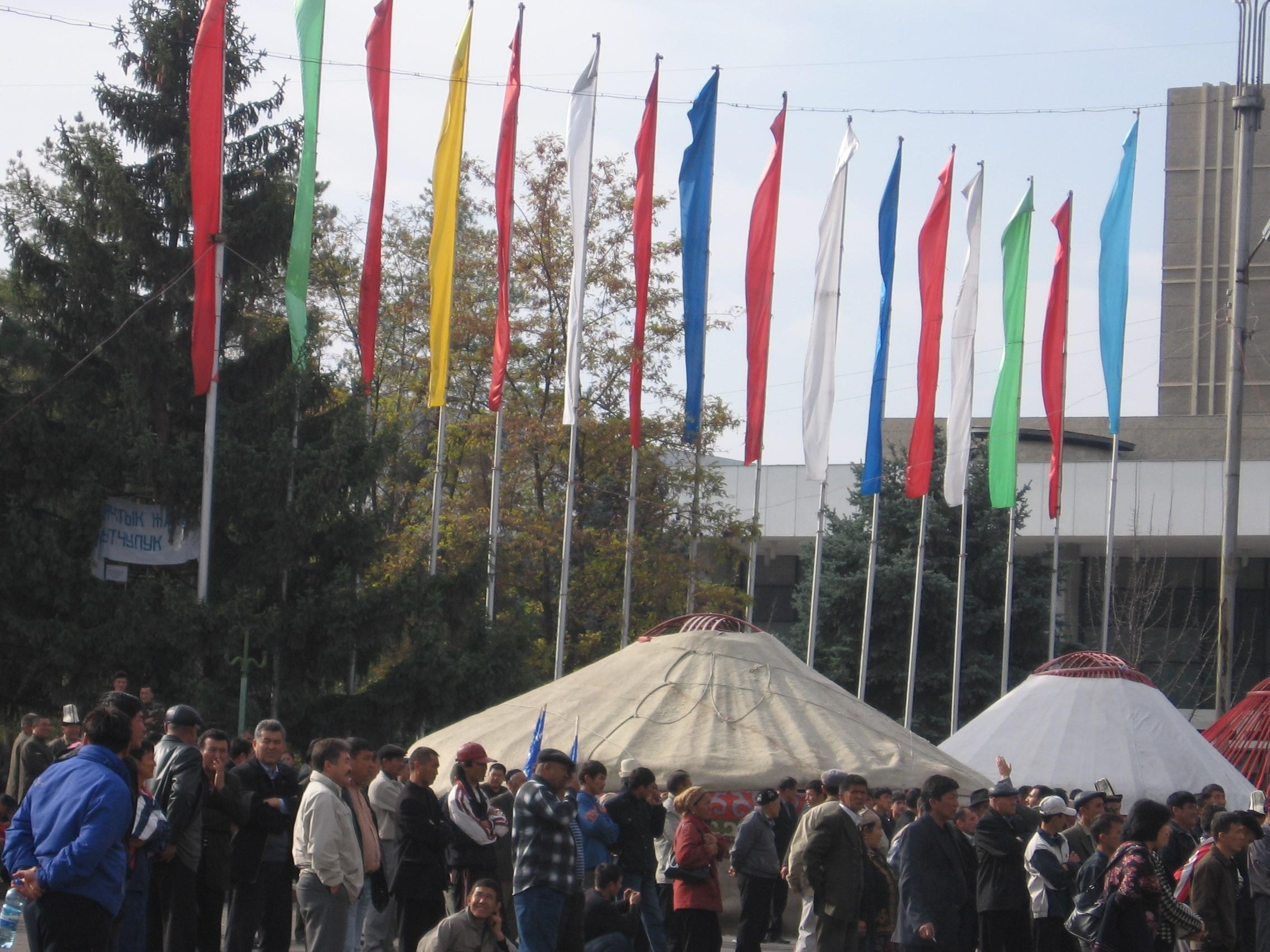 In 2008 I had just come back from a year in Bishkek, Kyrgyzstan, where I taught freshman and sophomore English at Turkish Manas University. In Kyrgyzstan, I familiarized myself with the post-Soviet environment of local and international NGOs, USAID projects, Peace Corps volunteers, and international development contractors. These groups were all struggling with the complexity of Kyrgyzstan's rugged, remote, yet strategic geographic location. Impacting policy was tough in the democracy that was rapidly evolving, sometimes through tumultuous upheaval, shifting post-Soviet international treaties and alliances, and the armed conflict in neighboring Afghanistan.
Back in the United States, I was gutting and rebuilding houses in post-Katrina New Orleans, which still had entire neighborhoods that were empty three years after the devastating storm. As I tore down moldy infrastructure, assembled sheets of plywood, and planted sunflowers to remediate the toxic soil, I contemplated a degree in Public Policy and International Affairs, dreaming to one day return to the former Soviet Union better equipped to make a lasting difference. I attended graduate school at the University of Washington, Seattle and fell in love with my city.
2016: Local Diplomacy
"Do what you can, with what you have, where you are." – Theodore Roosevelt
Fast forward to 2016, I have yet again just returned from a transformational experience abroad. In 2015, I was the recycling coordinator at the South Pole Station in Antarctica. Besides being the coldest, driest, windiest, most remote place on Earth, Antarctica is unique because policy is governed by international law as outlined by the Antarctic treaty system. The Madrid Protocol designates Antarctica a "natural reserve devoted to peace and science." Yearly, more than 4,000 scientists from around the world conduct experiments on the continent. All science groups must dispose of waste within particular timelines and protocols outlined in the Antarctic Treaty. In my role, I educated the science teams on handling and labeling their waste materials. I supported amazing projects, including physicists studying the cosmic microwave background and glaciologists studying the changes in the ice over millions of years. I loved connecting these small, focused groups with the bigger operational infrastructure of Antarctica.
Back home in my city, I am about to begin a new position in technology support for the Office of Civil Rights for the City of Seattle. I am lucky as heck to be part of an office that works for social equity in my city.  Seattle's Race and Social Justice Initiative began ten years ago, when Seattle became the first U.S. city to undertake an effort that focused explicitly on institutional racism.
Since that time, Minneapolis, Madison, WI, and Portland, OR have established equity initiatives! Part of my role will be content management and social media outreach, which is integral to the goals of social equity. Information is power and the more people we can reach, the more impact social justice policy can have!
2024: Worldwide Citizen                                              
"Do you want to know who you are? Don't ask. Act! Action will delineate and define you." – Thomas Jefferson
Fast forward to 2024.  I will be working diplomatically tying the local to the international by connecting local communities to global resources. I will be facilitating exchanges of artists, athletes, and scientists across cultural borders, enriching international understanding and my locality. I believe that diplomacy happens when people reach across barriers and find common ground. This can happen among states on an international level and among citizens on the bus.
"And in the end, it's not the years in your life that count. It's the life in your years." – Abraham Lincoln
Previously