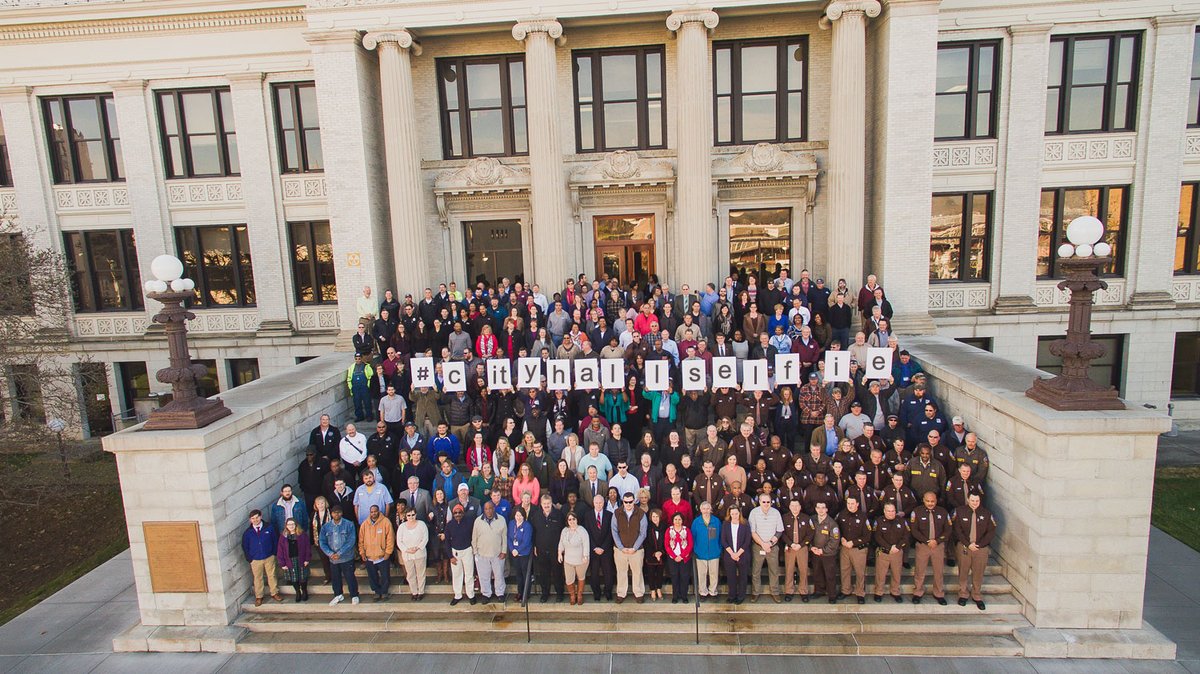 In this series, ELGL members reflect on how their life has changed from 2008 to 2016, and look forward to where they'll be in 2024. ELGL members can sign up to share their experiences at My Life in Presidential Terms. 
By Timothy Martin, City of Roanoke, LinkedIn and Twitter
---
Where were you in 2008?
In 2008, I was a reporter for WFIR Talk Radio in Roanoke, Virginia. I had been out of college for two years and really wasn't thinking about my long-term goals. On most days, being a radio reporter in the Star City was a piece of cake. I went to work, got my stories, and went home. The pay wasn't great, but at least there was health insurance. During my stint as a reporter, I covered a lot of City Council meetings. Those meetings allowed me to meet and interact with city employees. That interaction proved to be beneficial years later when I took a chance at applying for a city job.
On a personal note, I married my wife Holly in 2008. We met on Facebook at Radford University. When Facebook first launched, there were only a handful of colleges allowed on the platform. When I came across her profile, I friended her and asked her out. Ten years and three kids later, we still "like" each other!
How has life and career changed since 2008?
My life has completely changed since 2008. Let's just run through the list…
New Home

Birth of Child

Promotion at Radio Station

Birth of Child

New Job

Birth of Child

Success with Social Media
I know what you're thinking. Every time there was good news at work, we popped out another kid. Trust me, WE ARE DONE at three, even though I didn't get a boy!
Certainly the births of my children were major events that influenced my life. When you have kids, the responsibility that you feel to take care of them is enormous. Having children and wanting to provide more for them was a big factor in my jump from journalism to government.
Death also influenced my life when WFIR Afternoon Anchor Tom Williams died suddenly of a stroke in 2009. I worked side by side with Tom for years. His death changed the newsroom and took an enormous toll on me. While I knew life was short, Tom's death put it front and center. In a way, it gave me the courage years later to quit the easy routine I found myself in and start a new career with the city.
Speaking of that new career, in November of 2013, I left WFIR to become public information specialist in the City of Roanoke. The connections I'd made in the city along the way helped me in the interview process and in those first few months on the job. While working in the city, I was given something that was really never part of my previous job, the freedom to be creative. Social media was one of those areas where I was told to "take it and run with it." That freedom allowed me to find my true passion. Three years later, Roanoke has one of the most successful social media models of any local government in the country.
In 2016, my hard work was rewarded with the Top Social Media Advocate in Government Award from Government Social Media. It was that moment where I felt a sense of pride. I felt proud of my city and our citizens, who are amongst the most engaged.
I've had the privilege of traveling all over the country speaking to local governments about social media. The connections I've made along the way I can't put a value on.
The key takeaway in all of this is to take chances. I could have easily stayed at WFIR in my comfort zone. But I took a chance and what a journey it has been!
Where will you be in 2024?
In 2024, I will be leading a local government's Office of Citizen Engagement. With social media and the expectations from citizens continuously changing, this office will provide citizens a voice and a reason to stay involved. Employees in this office will include a social media specialist, neighborhood outreach coordinator, and website and communication staff members.
Supplemental Reading
Previously