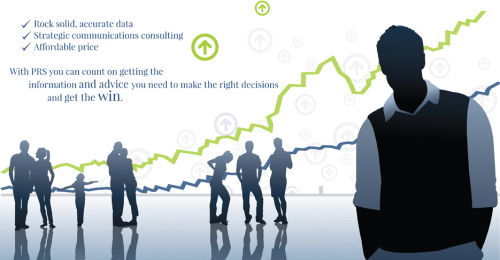 Since ELGL is not a big fan of icebreakers and since we would rather not know what animal you want to be, this blog feature will serve as a means of introducing new members. While you won't learn about their favorite animal, you will learn about their ideal Sunday morning, which dead people would they FaceTime with, and which song best describes their life.
Ben Patinkin, founder and President of Patinkin Research Strategies, has over a decade of experience providing research and strategic consulting for Democratic candidates, labor unions, conservation groups, issue advocacy campaigns and corporations. A graduate of the Riva Training Institute, he's conducted scores of focus groups and hundreds of polls across the country working to advance progressive causes and candidates.
Ben created Patinkin Research Strategies with two goals in mind: accuracy and commitment. In an era of cell phone only households and caller ID, Patinkin Research Strategies provides accurate data that gives clients the answers they need—at an affordable price—to make the critical strategic decisions and get the win.
Patinkin Research Strategies is a boutique firm. Pick up the phone and you'll get Ben on the other end—not a junior analyst or account rep. Clients can count on Ben being there from start to finish, from drafting the questionnaire or focus group guide, to providing the finished analysis and ongoing strategic consulting.
Prior to starting his own company, Ben was a senior analyst at Grove Insight, where he worked as one of the lead strategists on candidate and ballot measures campaigns (local and statewide), advocacy efforts and more. In 2012 alone, Ben helped to turn back Right to Work laws, Voter ID initiatives, merit pay and anti-consumer and collective bargaining measures. He also helped reclaim a Democratic majority in Minnesota's state legislature and helped elect eight Democrats to the U.S. Congress.
Ben holds a Bachelor's Degree in Political Science from Lewis & Clark College in Portland, Oregon where he lives with his wife, Sara and children, Flynn and Anna. An avid skier, outdoor enthusiast and wine snob, Ben spends as much of his free time as possible enjoying the great quality of life that Oregon has to offer.
Q&A with Ben
Most interesting project you've worked on in your current position:

As a public opinion researcher working in a day and age where it's becoming harder and harder to reach the average resident or voter via telephone, I'd say the most interesting projects are those that present a challenge methodologically.  How will I reach a certain hard to find audience in a cost effective and statistically significant manner?  How can I tailor my methodology to meet the demands and goals of my client?
With this in mind, I'd say one of my more recent projects that ranks at the top of the list is a poll conducted in a City Council District in Los Angeles.  The District is one of the most diverse in the City, with about one-third white, one-third Latino and one-third Asian (I use the latter term loosely as we were dealing with significant numbers of Korean, Chinese, and Japanese residents).  All of the minority groups in the District were heavily composed of new immigrants, so ensuring the use of bilingual callers and a translated questionnaire were a must.  Add to this a survey universe of only about 30,000 respondents—some without telephone numbers and others with limited telephone access—and it made for a very challenging study.  But the numbers were right and the data helped the client make the critical decisions they needed to move forward with their effort—all in all, a satisfactory end to a very hard study.
What do you think about when you are driving to work/school?
Honestly?  I try not to think too hard.  Plenty of time for that during the work day.  I'll either hold a stimulating conversation about blankys and tigers (teddy bears) with my four year old or tune out and listen to NPR.
Most recent concert you attended:
Easy: Bruce Springsteen at the Rose Garden last November.
[youtube http://www.youtube.com/watch?v=uTi2ZukXzAA&w=560&h=315]
What sites are bookmarked on your internet browser?

CNN
Wikipedia
Amazon.com
KGW
The Oregonian
MyYahoo
Complete the sentence: "Before I die I want to…
Make sure that I've read the last 10 pages of whatever book I'm reading."  When Harry Met Sally
Proudest career/school accomplishment:
While I've been around the block and have worked for a number of clients—national, regional, statewide and local—I'd have to say the work I'm most proud of is the work I've done on behalf of local jurisdictions (here in Oregon and across the country).  There's nothing better than helping a client (particularly those in my own backyard) understand their constituency and then leverage that understanding to build enthusiasm for the vital community services that we all rely on—schools, libraries, parks, public safety, health care, transportation.
What song best describes your life?
"Don't Stop Believin," Journey
[youtube http://www.youtube.com/watch?v=2o42DB5gLBk&w=420&h=315]
Best tip for improving a resume:
The goal is to be noticed, so pick or provide an unconventional (yet thorough) format for your resume.
Suggest two or three topics for the ELGL Annual Conference at the Kennedy School on October 4.
Given my work's focus, I'd say—
How to gauge support for a local bond or levy; and
How to craft a compelling education campaign that resonates and reaches your desired audience.
If you could FaceTime or Skype with three people either dead or alive, who would they be?
Teddy Roosevelt

Walter Payton

Jon Stewart
Your work/school mentors:
Len Bergstein—Northwest Strategies
Kevin Randolph—High school American and European history professor
Robert Eisinger—former Lewis and Clark College Political Science professor
Favorite thing to do on a Sunday morning:
Sleep in.  Though with a four year old and a 17 month old, it's more like a goal at this point rather than an actual fact.
Government is…..
One tool among many that individuals can use to create more opportunities for themselves and their families to succeed and thrive.
ELGL is….
A really good idea, a resourceful organization and one that I'm proud to support.
Is there any question I should have asked you?
I like the list you've created.  I could geek out and have you ask me about the niceties of quantitative and qualitative methodologies when gathering public opinion research data in specific Oregon communities but I think I'd rather not bore you.
Previous Profiles