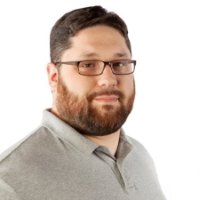 We're back with the new "New Sensation" feature. We've updated the questions based on your feedback. You'll now learn about the best YouTube videos on the web, read about gift ideas for the holiday season, and learn about the career accomplishments of our new members.  As a reminder, we developed this feature to introduce you to new ELGL members and as a way on connecting ELGL members with similar interests.
Vitals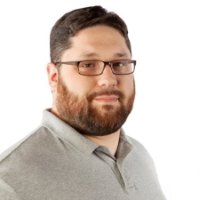 Education: Eastern Michigan University, Bachelor of Science (B.S.), Political Science and Eastern Michigan University, Master of Public Administration (MPA)
Experience: Michigan Political Leadership Program Fellow, Michigan State University and Advisory Board Member: 01/2012-present; Board of Directors: Vice President, Secretary 06/09-02/1, Growing Hope
Connect: LinkedIn
Background Check
David is the founder of IndependentMichigan.org, a PAC that seeks to promote and support independent and third party candidates in Michigan. He is a Realtor, and has managed successful small businesses over the last decade. David serves on the Executive Committee of the Eastern Leader's Group, and the Advisory Board for Growing Hope. He holds a Bachelor of Science in Political Science, a Graduate Certificate in Nonprofit Management, and completed his coursework for a Master of Public Administration, each from Eastern Michigan University.
Q & A with David
Tell us about three of your biggest accomplishments.
Managed a successful small high tech company from 2006-12, and facilitated nearly doubling revenue without hiring additional admin staff by teaching myself many things like import/export regulations and conversational particle imaging language skills.
(Complete this sentence) I feel old when I…….Walk around campus at my alma mater and see faces too young to believe that they are actually college students. Tell us about two mistakes that you've made that we can learn from.
When I left my private sector job in 2012, after completing the coursework for my MPA, I really thought I would obtain employment in the public or nonprofit sector within a few months. I became a Realtor in the meantime to monetize my passion for real estate and for watching House Hunters & DIY shows.  Now over a year after my decision to leave a good job to pursue my passion for economic development and public service, I have not yet secured the right opportunity.  I see now that I was over confident and discounted just how hard it is to land a position leveraging private sector experience into a public or nonprofit sector leadership role.  Hubris perhaps?  I know I've learned a lot and have spent a tremendous amount of time filling out web and PDF applications!
After a few embarrassing email gaffs, now I often type out longer messages in a text file and copy and paste the specific addresses the message is intended for.  Hopefully 90s and 00s "reply all" mistakes are now comfortably a thing of the past.  This has also helped with typos, proofreading, and taking the requisite time to know I'm sending a clear message.  This has even resulted, at times, in picking up the phone for a conversation instead of an email.  If the email is more than a few hundred words, we probably need to have a conversation.
Give us three of your favorite YouTube videos. I have never really "watched YouTube", but appreciate listening to the music I have found there.  Here are a few favorites: Miles Davis Quintet: Live in Germany 1967 CocoRosie: Warewolf (Live) Wilco: NPR Tiny Desk Series   http://www.youtube.com/watch?v=UZAKTCeE70Y   As part of being an ELGL member, we give you a chance to redo or change any part of your life. How would you use it? (Note: My life is perfect, I am perfect, I would never change anything is not an acceptable response.) If I were to do things over, I would have focused more time on cultivating a desire to be more physically active at a much younger age.
Our annual conference will be held in October 2014. Name three topics or speakers that should be included on the conference agenda.
Local investing and crowdsourcing community development projects. Speakers: Angela Barbash, CEO, Reconsider; Michael Shuman, Author- Local Dollars Local Sense
How Wall Street financing schemes helped bankrupt Jefferson County, Alabama and Detroit, Michigan. Speakers: Stephen Gendel, Time Magazine; Matt Taibbi, Rolling Stone.
Contract negotiation best practices
(Complete these phrases) Best thing about the….
80's was…….  Black Flag ,the Smiths, and the fall of the Berlin Wall. 90's was……  the proliferation of the internet. 00's was…..  the Red Sox winning the World Series (although I am a Tigers fan). Last year was…..  proving to myself that I could be successfully self-employed. Today is….  listening to the Miles Davis concert referenced above while answering the ELGL New Sensation questionairre. Name two of your mentors and describe them in five words.
Two people whom I have respected, looked up to from a distance, and learned a lot from include:
Henry Rollins: intense, honest, humorous, principled, agnostic.
Neil Gaiman: brilliant, creative, artistic, humorous, scholarly.
What's your least favorite thing about humanity? … a long demonstrated tendency towards allowing the unnecessary concentration of power into the hands of those who abuse it. How did you hear about ELGL? Robert Bruner
Fast forward one year, what will factor into your decision on whether to renew your ELGL membership?
Did I accept an exciting job opportunity in the public, or nonprofit, sector? Did I meet wicked smart and interesting people? Give us two ideas for attracting and retaining talented individuals to the public sector.
A career transition program that provides more tools for private sector professionals to transition to public sector work. Perhaps something similar to this program, but made into a fellowship opportunity. Active PR and branding engagement to highlight those ELGL members who innovate and demonstrate excellence in the public sector workforce. What questions should we have asked?
Will you commit to attending a local, regional, or national ELGL meeting?
Would you join/create a local/regional chapter if we put you in contact with colleagues?
Would you invest in a fund to start a fellowship program?
What one question you have about ELGL? What kind of legal entity is ELGL and who is on the governing board?
Supplemental Reading