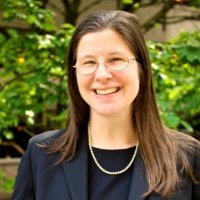 We're back with the new "New Sensation" feature. We've updated the questions based on your feedback. You'll now learn about the best YouTube videos on the web, read about gift ideas for the holiday season, and learn about the career accomplishments of our new members.  As a reminder, we developed this feature to introduce you to new ELGL members and as a way on connecting ELGL members with similar interests.
Vitals
Heather Drake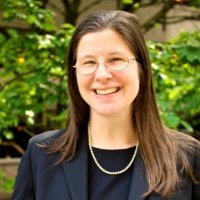 Experience: Financial Audit Intern, Oregon Secretary of State Audits Division, Office Manager, League of Women Voters of Portland, and Accounting Clerk, Corvallis Gazette-Times
Education: Willamette University, Bachelor of Arts (BA), History, Indiana University Bloomington, Master of Arts (MA), History
Connect: LinkedIn
Heather on Heather
I am currently a student at Portland State University in the Post-Baccalaureate Accounting Certificate program with a 3.96 GPA. I will be CPA Exam eligible in April 2014.
For the last 10 years, I have worked and volunteered for the League of Women Voters. The League has given me many meaningful opportunities to use my organization, communication, and teamwork skills while serving the public interest. I am most proud of my work to help a volunteer team implement a statewide online Voters' Guide. It's a pleasure to go to work every morning knowing that I'm doing my part to make democracy work.
While I plan to continue volunteering with the League, I am ready for a new challenge in government, nonprofit, or public accounting. My goal is to find a place where I can contribute to an effective team, develop new skills, and continue to serve the public interest in a different way.
 

Lightning Round
Tell us about three of your biggest accomplishments.
Mary Sinclair and I lead the volunteer team that implemented a statewide online Voters' Guide for the League of Women Voters in Oregon. It's indispensible for clear, concise, and comprehensive information voters can trust on ballot measures and candidates at election time: VOTE411.org.
I've given many presentations on ballot measures with the League of Women Voters over the years. It's incredibly energizing to connect directly with voters who care about our community and want to cast informed ballots.
I'm a founding staff writer and current editor of the nationally award-winning Beta Alpha Psi (BAP) Journal at Portland State University. Modeled on university law journals, our academic accounting journal explores career paths in accountancy as well as technical financial accounting, taxation, and audit topics.
Top three holiday gifts that you've received. Given?
The best gifts I've received encouraged me to do: a 110 camera with film and photo album when I was still little enough that it felt like a very grown-up present, my own dictionary and thesaurus when I was in high school, and more recently a recorder.
The best gift I've ever given was probably a share of a laptop computer and internet service to help a relative expand her reach. Even though I can't literally give my busy loved ones extra hours in the day, I like to come close by cooking up homemade frozen meals they can pull out on a day when they're stretched thin.
(Complete this sentence) I feel old when I……..must coddle my stereotypically bad back!
Tell us about two mistakes that you've made that we can learn from.
I used to have a bad habit of tackling big projects alone. I eventually learned how to split those big projects into little pieces and invite people to work with me. The time you invest in coordinating the team rewards you with a better end result, shared success, and future leaders!
When I went back to school for my career upgrade, I didn't join any student or professional organizations right away. Big mistake! My fear of biting off more than I could chew caused me to miss out on opportunities to work on exciting projects and to delay making friends with some amazing people.
How did you hear about ELGL?
Last fall, Lauren Breithaupt (City of West Linn) and Brian Kennedy (Metro) spoke as part of a PSU panel on accounting and finance careers in government. They both agreed that ELGL was one of the best places for students to plug in to the local government network.
Give us a few of your favorite YouTube videos.
Our annual conference will be held in October 2014. Name three topics or speakers that we should consider.
How to break in to a career in local government!
Scott Crabtree on Happy Brain Science
Could we get a sneak preview of the carbon tax report being prepared by the Northwest Economic Research Center that's due in November 2014?
(Complete these phrases) Best thing about the….
80's was……. music videos.
90's was…… meeting and marrying my fabulous husband, Peter.
00's was….. moving back home to Oregon after school in Indiana.
Last year was….. seeing marriage equality gain more momentum.
Name three of your mentors and describe them in five words.
Lynn Thies (my mom): Smart, creative, determined, caring, supportive.
Pat Barr (high school teacher): Challenging, supportive, dedicated, savvy, fun.
Pat Stapleton (supervisor): Loyal, dedicated, practical, encouraging, good listener.
First concert you ever saw? Last concert you saw?
Live music was too far away and expensive when I was growing up, but I did get the chance to see Moxy Früvous in the late 1990s. King of Spain is always a showpiece, but that night Green Eggs and Ham brought down the house.
Fast forward one year, what will factor into your decision on whether to renew your ELGL membership?
I'll evaluate whether it was a good place to meet future colleagues and share useful ideas.
What questions should we have asked?
What's the strangest citizen question or request that you've ever fielded?
What's the best thing you've done or seen others do to reconnect people with their government?
Supplemental Reading