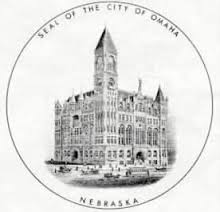 We're back with the new "New Sensation" feature. We've updated the questions based on your feedback. You'll now learn about the best YouTube videos on the web, read about gift ideas for the holiday season, and learn about the career accomplishments of our new members.  As a reminder, we developed this feature to introduce you to new ELGL members and as a way on connecting ELGL members with similar interests.
Vitals
Jenna Garcia
Executive Secretary at City of Omaha
Education: University of Nebraska at Omaha
Experience: Werner Enterprises and Omaha Police Department (City of Omaha)
Connect: LinkedIn
Lightning Round
Tell us about three of your biggest accomplishments.
Gaining my position within a short period of time.
Graduating from high school and college.
(Complete this sentence) I feel old when I……..go to bed at 8:30pm.

Tell us about two mistakes that you've made that we can learn from.
The biggest mistake I've made is not asking for help (being overly confident that I know what I'm doing). 
Another mistake I still make today is being too quiet and not out-going enough.
Give us three of your favorite YouTube videos.
Anything that involves animals doing something cute.
http://www.youtube.com/watch?v=uQB7QRyF4p4
As part of being an ELGL member, we give you a chance to redo or change any part of your life. How would you use it? (Note: My life is perfect, I am perfect, I would never change anything is not an acceptable response.)
I would have completed my Master's Degree immediately after graduating with my Bachelor's Degree.         
Our annual conference will be held in October 2014. Name three topics or speakers that should be included on the conference agenda.
Developing Managerial Skills
(Complete these phrases) Best thing about the….
80's was……. Being born!
90's was……boy bands, spandex, and big hair.
00's was…..graduating high school and college.
Last year was….. earning my promotion.
Today is….snow!
Name two of your mentors and describe them in five words.
My mom – strong, independent, sympathetic, smart, and fun.
Jay Davis (former boss) – smart, funny, hard-working, relatable, and strong.
What's your least favorite thing about humanity?
I often feel like humans are lacking any sympathy and empathy for each other.  Every day we're bombarded on the news about bad things being done by people.  I start to feel like it is hopeless trying to make any difference in the world.  But then I get surprised by others' humility, which is a good feeling.
How did you hear about ELGL? I heard about ELGL by Ron Holifield on LinkedIn.
Fast forward one year, what will factor into your decision on whether to renew your ELGL membership?
I will factor in to my decision how much I participated with the group,  and the quantity and quality of learning opportunities.
What questions should we have asked?
What was your favorite subject in school?
What position do you strive for?
What one question you have about ELGL?
In what ways can ELGL help me?
Supplemental Reading
On the Public Record with Ron Holifield
NE: Larry Burks, City of Bellevue, Assistant City Administrator