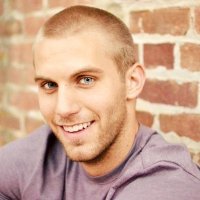 We're back with a new "New Sensation" feature. We've updated the questions based on your feedback. You'll now learn about the best YouTube videos on the web, read about gift ideas for the holiday season, and learn about the career accomplishments of our new members.  As a reminder, we developed this feature to introduce you to new ELGL members and as a way on connecting ELGL members with similar interests.
Vitals
Kevin Johnson
Research Assistant, Peckham & McKenney
Education: Willamette University
Connect: LinkedIn
Q & A with Kevin
Tell us about three of your biggest accomplishments.
Independently carrying out an apartment market survey of the Salem/Keizer region, and publishing results.
Completing my senior thesis. I learned quite a lot about the education system (my general topic), and myself after many long days and nights.
Running a relay with several friends all the way around Lake Tahoe.
Top three holiday gifts that you've received. Given?
Received: Professional/Stylish watch, iPod, and Gator Golf
Given: Boots, a survival multi-tool, and a secret gift I am working in right now
(Complete this sentence) I feel old when I…….. See my toddler nephews operating an iPhone with greater ability than myself.
Tell us about two mistakes that you've made that we can learn from.
Losing computer work because I did not save often enough. You never know when a computer is going down, and sometimes files can't be recovered.  I now save my work about every 3 seconds. Another mistake that changed the way I operate involved miscommunication. It occurred when I worked at an orchard and my supervisor and I did not understand each other. I completed what I believed to be the correct task, but my boss had thought I would be performing a different piece of work. Some good fruit was lost that day, but I learned that not everyone communicates in the same fashion. Needless to say, I always work to ensure proper communication today.
How did you hear about ELGL?
I heard about ELGL through several professional members of the group. They told me that the ELGL membership offered some great benefits and after I checked out the site, I agreed!
Give us a few of your favorite YouTube videos.
I like them to be short, sweet, and containing animals!
Our annual conference will be held in October 2014. Name three topics or speakers that we should consider.
I would love to hear a talk on the best ways to approach professional networking, new idea implementation in the workplace, or ways to continue personal development while working in local government.
(Complete the sentence) Best thing about the….
80's was……. I can't say I know a whole lot about the 80's but I do love Africa by Toto
00's was….. The early 2000's Sacramento Kings team
 last year was…..Graduating from Willamette University
Name three of your mentors and describe them in five words.
Parents: Willing to help me anytime
First concert you ever saw? Last concert you saw?
Tom Petty was my first concert and Shinyribs was my most recent.
Fast forward one year, what will factor into your decision on whether to renew your ELGL membership?
Being in Bend, I would say the most critical factor that will influence my membership decision is how active the Central Oregon Branch will be over the course of the year. However, if the quantity of great articles on the site remains constant, I will be sold for another year!
What questions should we have asked?
What sparked my interest in local government?
Supplemental Reading