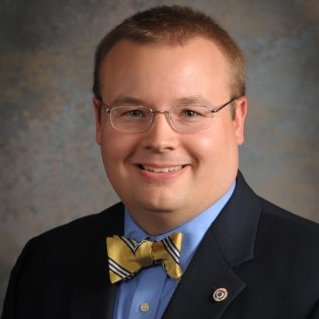 We're back with the new "New Sensation" feature. We've updated the questions based on your feedback. You'll now learn about the best YouTube videos on the web, read about gift ideas for the holiday season, and learn about the career accomplishments of our new members.  As a reminder, we developed this feature to introduce you to new ELGL members and as a way on connecting ELGL members with similar interests.
Vitals
Scott Stauffer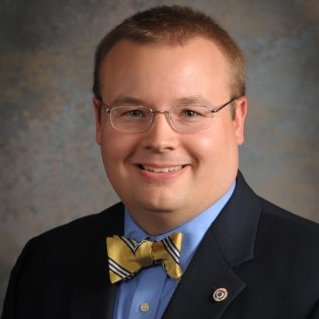 City of Milwaukie, Administrative Specialist II
Work Experience: Director of Advancement Services, Concordia University Portland
Education: Pacific Lutheran University, Bachelor of Arts and Oregon State University, Master of Public Policy, Transportation Governance
Connect: LinkedIn
Lightning Round
Tell us about three of your biggest accomplishments.

I have been very fortunate to have had a strong beginning to my professional career and I owe a lot to the people and organizations that have supported me.  My biggest accomplishments so-far are:

Earning my Masters in Public Policy at Oregon State University and getting to work every day for the people of Milwaukie, Oregon
Serving as Student Body president at Roosevelt High School in Portland and at Pacific Lutheran University in Tacoma, Washington
Top three holiday gifts that you've received. Given?
The gift of laughter in any form is always good to give and receive; from funny movies, tickets to live events, or just a fun way of giving a gift, smiling and humor make things good. An experience, tickets to an event or to a destination often gives more than anything can. I get a lot of books and gift cards to bookstores are always welcome.
(Complete this sentence) I feel old when I… stand up after bending over to change a diaper, and when young people don't get my early 1990's cartoon references.  Duck Tales, Tale Spin anyone?
Tell us about two mistakes that you've made that we can learn from.
I have gotten myself in trouble trying to do too many things at once and have learned that patience is a necessity.  As productive as I want to be, and at the risk of sounding unmotivated, it is healthier and more efficient to realize there are limits to what can be done well all at once.
Similarly, I have found that appreciating your colleagues and knowing how to play nice, as challenging as that may be with some folks, being the team player and acknowledging even the smallest contributions can go a long way in succeeding as a group.
How did you hear about ELGL?
I heard about ELGL through my colleagues here at the City of Milwaukie.
Give us a few of your favorite YouTube videos.
I don't often watch a lot of YouTube videos, but when I do… I am a big fan of Tom McCall, Oregon's legendary Governor, so this video is a pretty good synopsis of his contribution to public service.
Our annual conference will be held in October 2014. Name three topics or speakers that we should consider.
History Nerd Alert! I would like to hear about the role of local government in preserving not just the data relevant to current operations and policy, but how we act as preservationists of local histories and archives.  I am sure there are City Recorders or folks from the State Archives Division or the Oregon Historical Society who could speak to the role local government plays in preserving the identity and heritage of our communities. This could bridge into a second topic around local government interactions with community groups like Historical Societies and Cemetery Associations.
(Complete these phrases) Best thing about the
80's was… the thousands of baby and child safety gadgets and gizmos our Boomer parents introduced to protect us Millenials.
90's was… meeting my wife and Bill Clinton.
00's was… marrying my wife and college.
last FISCAL year was… coming to work at the City of Milwaukie.
Name three of your mentors and describe them in five words.
My Childhood Pastor – (recruited me to) PLU, married (my wife and I) and community politics (courtesy of the drama that is the church council).
The Old Guy at My Last Office – passionate (about life and career), funny, best colleague ever.
My Father – my inheritance (we have a great sense of humor), the big picture (world view).
First concert you ever saw? Last concert you saw?
First: Righteous Brothers at the Oregon State Fair, mid-1990s
Last: Michael Bublé at the Moda Center, November 2013
Fast forward one year, what will factor into your decision on whether to renew your ELGL membership?
I am looking forward to relevant topics to explore and useful connections in local government.
What questions should we have asked?
Totally channeling Leslie Knope of the City of Pawnee, Indiana:
Describe your "Leslie Knope Moment" that convinced you that local government was for you.
What topics would you discuss, in detail, while conducting a City Council filibuster?
Where's your (or your town's) JJ's Diner?