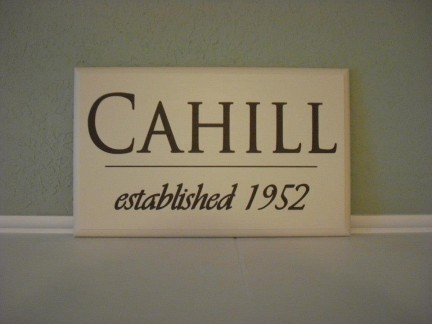 Since ELGL is not a big fan of icebreakers and since we would rather not know what animal you want to be, this blog feature will serve as a means of introducing new members. While you won't learn about their favorite animal, you will learn about their ideal Sunday morning, which dead people would they FaceTime with, and which song best describes their life.
Vitals
Name: Jessica Cahill
Email: [email protected]
Education: Western Oregon University, Bachelor of Science, Public Policy and Administration; and Portland State University, Master of Public Administration (MPA), 2013 – 2015 (expected)
Current Position: Communications Specialist at PacificSource Health Plans and Owner, Designer, J2 Decor
Previous Employment: Sales and Marketing Coordinator, Valley River Inn; Executive Director, Harney County Chamber of Commerce;  Office Assistant, City of Redmond Oregon; and Intern, City of Corvallis
Connect: LinkedIn
Q&A
Tell us about three projects that you are working on.
Designing marketing brochures for individual health plans being offered in 2014.
Creating email and print templates for healthcare reform newsletters.
Making a superhero themed bedroom for my kids.
Your mentors:
First and foremost, my dad who is a retired law enforcement officer. He is the reason I have an interest in working in the public sector.
David Renshaw, Public Works Superintendent for the City of McMinnville. David has been a mentor for me since I was five. As a coach and then later as a supervisor. He has taught me so many life lessons and shown me what it truly means to be a public sector leader.
Describe the inside of your car.
Yikes! Let me just say that I have two boys (age five and three). The inside of my car shows evidence of Dutch Bros, Cheerios, and Teenage Mutant Ninja Turtle paraphernalia.
Most recent concert you attended:
The Devil Makes Three at McDonald Theatre in Eugene.
[youtube http://www.youtube.com/watch?v=ClSp4KzQb9k&w=560&h=315]
If you could only visit five websites for the next year, which ones would you choose?
Etsy
Yahoo
My bank
Pinterest
Facebook
(Complete the sentence) Before I die I want to…
travel to Italy.
Proudest career accomplishment.
My proudest accomplishment was probably while I was the Executive Director for the Harney County Chamber of Commerce. I'd never written a grant proposal before, but on my first attempt we were awarded the grant.
What song best describes your life?
I haven't come across a song that describes my life. I'm positive someone will write a song about my life one day.
(Editor's Note: For now, this will have to do.)
[youtube http://www.youtube.com/watch?v=WfM6nRVBvGs&w=420&h=315]
Suggest two or three topics for the ELGL annual conference.
Mapping your post-college career plan.
Succession planning.
If you could FaceTime or Skype with three people either dead or alive, who would they be?
I can't think of anyone other than family or close friends. FaceTime or Skype with a famous person would be awkward for me.
Favorite thing to do on a Sunday morning:
Drink coffee, make breakfast for the family, and watch my kids build a fort.
(Complete the sentence) Government is…..
important, but sometimes frustrating.
(Complete the sentence) ELGL is …..
hopefully a great place for networking and innovation.
What question(s) should I have asked you?
What is your favorite flavor of Skittles? Strawberry!
Previous Profiles